Students take on challenges with Eco Adventure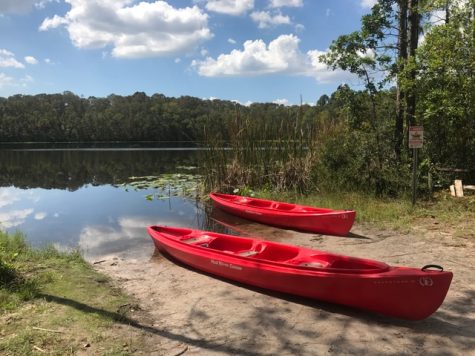 Students from UNF and people from all around Jacksonville can enjoy UNF's Sawmill Slough Preserve, as well as the amenities Eco Adventure has to offer.
UNF President John Delaney designated 300 acres of land and water as a preserve in 2006. The Robert W. Loftin Nature Trails snake through the preserve, as well as a few lakes. Lake Oneida is used by the Eco Adventure office, which offers educational opportunities and adventurous trips. They use Lake Oneida for canoeing, kayaking and paddleboarding.
The Assistant Director of Eco Adventure, Amy Costa, said she separates what Eco Adventure offers into four categories: the Osprey Challenge Course, gear check out, the monthly trips and education.
Osprey Challenge Course
Students, families, organizations and other groups can get together and stay active by completing the Osprey Challenge Course. The course first opened in 2011 thanks to Student Government funding. By taking part in the challenge course, participants can test their leadership and teamwork skills.
Depending on the program a group choses, there could be required to have a minimum of 8, 10 or 15 people.
Costa said 20 UNF students have been trained to run the ropes course, and there are open Zip Line Nights for students on the second Thursday of every month. Unlike regular zip lining times, no reservations are required during open Zip Line Nights and people don't have to be part of a group.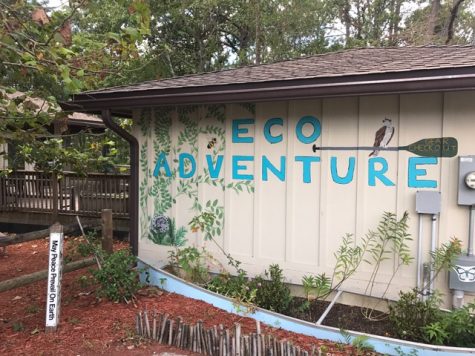 Gear check-out
UNF students can also check out camping equipment free of charge Monday through Saturday.
Equipment can be checked out for up to a week, but students will be charged $10 for every day it's late. Students can extend their checkout period another week if they return to the office with the equipment and their student ID.
Equipment that can be rented includes tents, coolers and stoves, as well as kayaks, canoes and paddleboards. However, paddleboards must  remain on campus.
Trips
On Eco Adventure's many excursions, students have the chance to hike, rock climb, kayak, canoe and go white water rafting. Staff says it doesn't matter if you have no experience with the outdoors.
"I don't really have a rafting background whatsoever, but you don't need to know [how]," said Costa.
On their most recent trip, from Sept. 22-24, a group of students went camping and white water rafting in North Carolina and Tennessee. The group that went traveled down the Nantahala and Ocoee Rivers.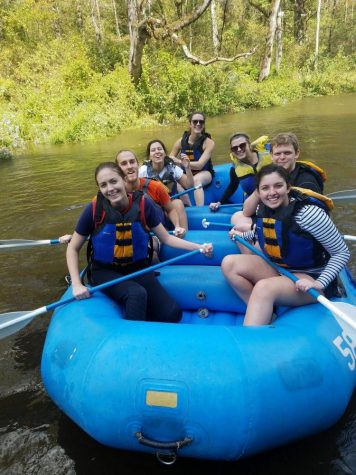 There was a fee of $95 to go on the trip, and there were 55 spaces available. However, only 41 students attended.
Communications and art history junior Kimberly Sayers said "it's a really good deal for what you get, and it's insanely fun." She recommends other people go on future trips with Eco Adventure as well. Her only regret is that she couldn't stay longer.
The next trip is a beginners rock climbing adventure at Table Rock in North Carolina on Oct. 13 and 14. There will also be a rock climbing trip in the spring for more advanced climbers, according to Costa.
Education
During the summer, UNF hosts Eco Camp, where kids from the ages of 6 to 14 can canoe, swim and learn about nature. There are also some other educational programs.
To get in contact with UNF Eco Adventure, call (904) 620-5951 or email [email protected].
__
For more information or news tips, or if you see an error in this story or have any compliments or concerns, contact [email protected].