SG Committee Meetings: Parking, approved travel requests and more 
University and Student Affairs
The University and Student Affairs (USA) Committee meeting was led by Chairwoman Megan Kovac, who began with an update on Osprey Voice, which will be focused on parking.  
The next Osprey Voice survey will be Oct. 16-19 and there will be questions regarding parking services. Parking continues to be a hot topic for students at UNF.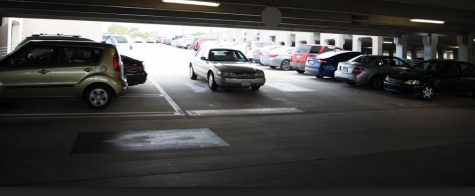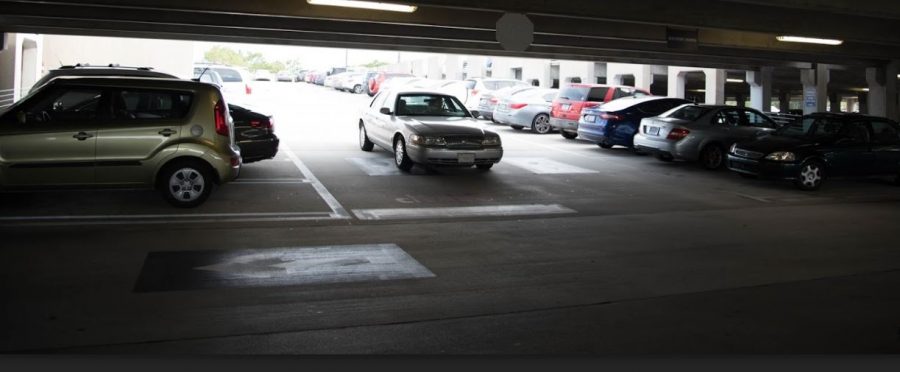 According to Student Advocate Amelia Stark, there are around 2,300 blue lot parking spots, but over 5,000 blue lot permits have been sold. This means there are 2.3 parking permits sold for each blue lot parking space.
With the new digital pass system in place, you can have up to five license plates registered for a single permit, but cars that share the same permit can not be on campus at the same time.
Budget and Allocations
Before evaluating the travel and special requests, SG Business Manager Dawn Knipe talked about the importance of the Southworth court case, which requires the members to vote with a "viewpoint neutral manner" when assessing funding proposals.
There were six travel requests presented to the B&A Committee and two special requests.
The first travel request was proposed by the Nutrition Journal Club. The President of the club, senior and nutrition and dietetics major Jennifer Wihlburg, said three students, including herself, will be attending the Food and Nutrition Conference and Expo in Chicago, Illinois from Oct. 21-24. 
According to Wihlburg, the expo is the "world's largest meeting of food and nutrition experts."  She said it will be a great networking opportunity, and it will be the 100 year anniversary of the conference. The total cost of the trip for the three students is around $2,000, and they requested $1,500. The committee approved the request unanimously.
Another student going to the Food and Nutrition Conference and Expo, separate from the club, was approved $500 for transportation.
A travel request was also made by the Society of Automotive Engineers (Osprey Racing) to help nine students attend a Performance Racing Industry (PRI) event. According to the organization, they will gain experience in engineering and racing, represent UNF, and potentially acquire scholarships at the event.
According to engineering major Quinn Howington, Osprey Racing designs and develops high performance formula race cars for competition. Around 120 universities from different countries attend the event. Additionally, there are over 1,000 companies involved with PRI.
The total cost of the trip is over $900, and they have raised $348. Their request was for $595.40, which was unanimously approved.
The next two travel requests were individual requests from the General Manager of Spinnaker TV, John McCrone, and the Station Manager for Spinnaker Radio, James Donlon. They requested funding to attend the College Broadcasters Inc. (CBI) Electronic Media Convention from Nov. 2-4 in San Antonio, Texas.
The total cost of the trip for both students is $1,419, and Spinnaker has raised $419. McCrone and Donlon each requested $500. Both requests were approved unanimously.
Senator Kelly Smith believes funding the trip is an "investment for the future of Spinnaker. According to Donlon, "when Spinnaker grows, UNF grows."
Government Oversight
On Friday Oct. 6, the Government Oversight Committee meeting, headed by Chairman William Pease, began with old business. Senate President Thomas Beaucham talked about using tablets to reduce paper use, demonstrating to the committee how to navigate through the digital documents with ease. 
Next, political science senior Kyle Lammons appeared before the committee as a potential Judicial appointment.
Lammons hopes to make positive changes at UNF, but he said his biggest challenge will be facing issues that he has no prior knowledge of. However, he is confident he will be successful with guidance from Student Government members and the professional staff.
The committee unanimously voted yes on his appointment, and he will now go before Senate for confirmation on Oct. 13.
Special Requests
Elections Commissioner Aesha Soliman requested funds on behalf of the Office of Elections to be used for hiring a Deputy Elections Commissioner to aid in the stability and smooth transactions that occur within the Office of Elections.
Without the extra help, Soliman said they would have to have SG members take on additional responsibility. She said UNF is the only university that does not have a Deputy Elections Commissioner.
The Office of Elections requested $1,643.49 to hire someone for the position from Oct. 23 to June 30. The request was approved with a vote of 6-0, and it was forwarded to the next senate meeting on Oct. 13
The next Senate meeting is Friday, Oct. 13 on the third floor of the Student Union. A full agenda, minutes and voting records for all committee meetings can be found on the SG website.
—
For more information or news tips, or if you see an error in this story or have any compliments or concerns, contact [email protected].