FSU bans Greek Life indefinitely; A look into UNF's Pi Kappa Phi hazing history
UNF is no stranger to hazing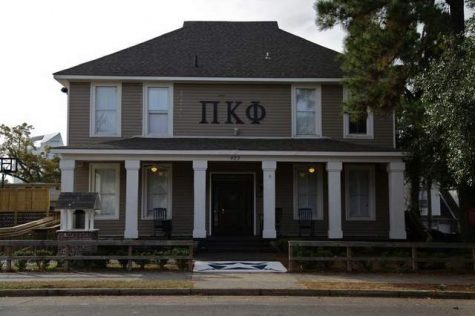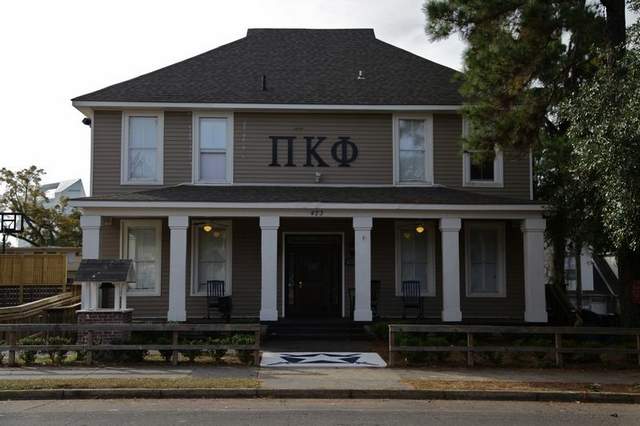 Following the death of a Pi Kappa Phi pledge and a Phi Delta Theta member allegedly trafficking cocaine, Florida State University's President John Thrasher suspended all fraternities and sororities on campus until further notice.
Andrew Coffey, 20, who was pledging to Pi Kappa Phi, was found unresponsive after attending a party and died last Friday. In a separate incident, Garrett John Marcy, a member of Phi Delta Theta was arrested and charged with selling and trafficking cocaine, according to FSU.
The suspension is indefinite, and there will have to be some changes according to Thrasher before he lifts the ban.
"For this suspension to end, there will need to be a new normal for Greek Life at the university," Thrasher said. "There must be a new culture, and our students must be full participants in creating it."
During the ban alcohol will not be allowed at all "Recognized Student Organization events."
While the suspension is in effect chapters are prohibited from the following:
Holding new member events

Holding council or chapter meetings

Chapter organized tailgates

Philanthropy

Retreats

Market Wednesday

Intramurals
If students are found in violation it  "could result in immediate disciplinary action." Students who live in Greek housing are still able to stay in them.
UNF is also no stranger to hazing. In February 2012, the UNF chapter of Pi Kappa Phi was suspended after allegations of hazing.
A member of the fraternity "told a pledge to steal university property, and the pledge was then offered marijuana," Sharon Ashton the Vice President for Public Relations stated in an email.
The office similarly suspended UNF's Pi Kappa Phi chapter from all activities, including but not limited to: intramural sports, Homecoming participation, associate member meetings, social functions and philanthropic events.
"This is considered hazing, and the university has a no-tolerance policy for hazing," Ashton said.
Pi Kappa Phi also faced Student Conduct charges in November 2013 following the death of UNF student Dara Kusiv.  Kusiv died as the result of drunk-driving incident after leaving a PKP's News Year's Eve party January 1, 2013. All parties involved were under the age of 21 at the time of the crash.
The chapter suffered consequences only after anonymous sources provided evidence that the party was held by PKP to the university.
In July 2013, screenshots of Facebook posts from party attendees were submitted anonymously. Another anonymous student came forward in September 2013 and told the Office of Fraternity and Sorority Life he/she went to the PKP New Year's party where alcohol was unmonitored and available for public consumption.
The student also said Kusiv and the other three involved in the New Year's crash were at the party, further connecting Pi Kappa Phi with Kusiv's death.
According to the Office of Fraternity and Sorority Life, UNF's Pi Kappa Phi is one of the few chapters not in good standing citing behavioral issues. 
The chapter standing chart reads: "Fraternity Headquarters agreed to a voluntary suspension of [Pi Kappa Phi] for a period of 4 years.  Look to start process to seek recognition again in January 2018."
If you or someone you know is being affected by hazing at UNF click here to report it.
UNF's Director of Greek Life was reached out to for comment but a response was not received by the time of publication.
__
For more information or news tips, or if you see an error in this story or have any compliments or concerns, contact [email protected].