Games to buy for February 2018
Shadow of the Colossus (Feb. 6) PlayStation 4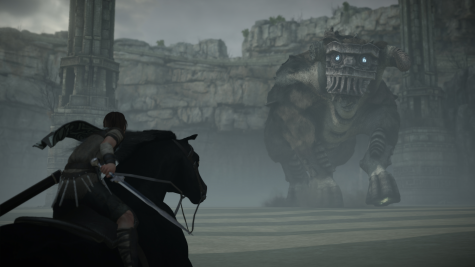 Shadow of the Colossus is a complete remake of one of the most legendary Playstation games of all time. Wander and his horse, Agro, travel through the Forbidden Lands to hunt down 16 colossi in order to save a mysterious girl.
The gameplay was stunning in 2005, with 16 boss fights separated by long stretches of travel. Climbing onto a giant creature's fur and having to reach its weak points while it tries to shake you off was an invigorating challenge. Now, both veterans and newcomers will have a chance to experience the adventure again in this new, beautifully-rendered world. The title will be available in the UNF Game Room in the coming weeks.
Dynasty Warriors 9 (Feb. 13) PlayStation 4, Xbox One, PC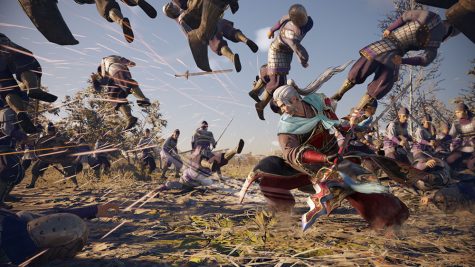 Dynasty Warriors has always been known for simply mashing a button to defeat hundreds of enemies at a time. While this is mindless fun, players have grown tired of doing the same thing over and over again throughout their games. For Dynasty Warriors 9, however, Koei Tecmo decided to change things up.
Dynasty Warriors 9 is going open world, while keeping its core mechanics of fighting hundreds of enemies. Players can now explore China, encounter entire armies when traveling, go fishing, collect materials for upgrades and level up your horse while doing so. There are now different strategies players can take on for many battles, like sneaking in and catching the enemy by surprise. Characters now have different combo attacks, dodges, counters, and finishing moves. Almost all characters from the franchise are redesigned and have their own ending.
This should be a refreshing experience to both new and old players.
Kingdom Come: Deliverance (Feb. 13) PlayStation 4, Xbox One, and PC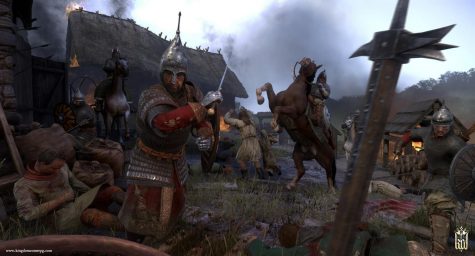 The Developers of Warhorse Studios started a Kickstarter back in 2014 that wanted to bring a realistic, open-word, first-person Medieval RPG to life. They only asked for £300,000 from their 35,000 backers and ended up with £1,106,371. Finally, it's coming out this month with high expectations from their audience.
You'll be playing as the son of a blacksmith, Henry, whose village has been raided by King Sigismund's mercenaries. Now out for revenge, Henry goes to join the resistance and will hopefully bring the rightful king to the throne.
The game aims to be realistic. It will have both a minimal HUD and map markers, meaning it will be for the more hardcore roleplayers (though there is fast-travel for needless trekking). There is a proper tutorial for most of the main combat mechanics, but don't expect the game to hold your hand. It is up to the player to figure out how to take on some quests. If you decide to waste time, quests will go on without you.
Metal Gear Survive (Feb. 20) PlayStation 4, Xbox One, PC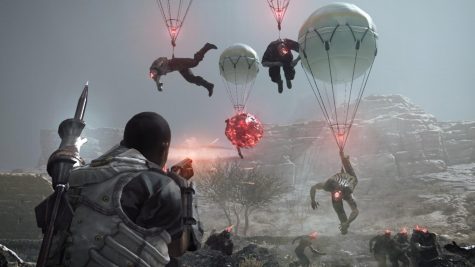 Metal Gear Survive is something that Metal Gear fans are not excited for, whatsoever. After publisher Konami cut ties with series creator Hideo Kojima in 2015, fans have scorned the idea of a new title that has little-to-nothing to do with the franchise.
Survive is a third-person multiplayer survival game where players fend off hordes of zombies in an alternate universe. Players will use guns, crafted melee weapons, and special gadgets to dispatch these crystal-headed freaks. Past Metal Gears like Metal Gear RAY can be summoned to take out most of the horde. The game comes with a $40 price tag. I don't have high expectations for the game, but if you have friends that don't want to pay full price for a zombie survival game, go for it.
Honorable Mentions:
Bayonetta 1 and Bayonetta 2 (Feb. 16) Nintendo Switch
Fe (Feb. 16) Playstation 4, Nintendo Switch, PC
Payday 2 (Feb. 27) Nintendo Switch
Owlboy (Feb 13) PlayStation 4, Nintendo Switch, PC
—
For more information or news tips, or if you see an error in this story or have any compliments or concerns, contact [email protected].