SG Presidential debate recap
Student Government elections are coming up quickly. The Presidential Debate on Feb. 22 went over several topics between each of the candidates, Christopher Deardeuff (Howard Party), Thomas Beaucham (Red Party), and Jenna DuPilka (Forward Party). The debate was moderated by Elections Commissioner Aesha Soliman.
The debate was divided into three sections. The first section contained questions that Soliman asked the candidates. The second section of the debate contained questions asked by the other candidates. The third section consisted of questions asked by the audience of the debate.
The candidates discussed their leadership skills, platform promises, and what being a president means.
The topic of turnover in SG came up a quite a lot in the debate. According to Beaucham, there have been 5 presidents in the past 3 years. Beaucham said that students should only take on the leadership position only if they are ready.
"We want to make sure that every position in Student Government is filled with the right candidate, the right individual, who has the dedication, who has the passion, who has the experience to take on that role," Beaucham said. "And when they are ready to move on up, they will move up."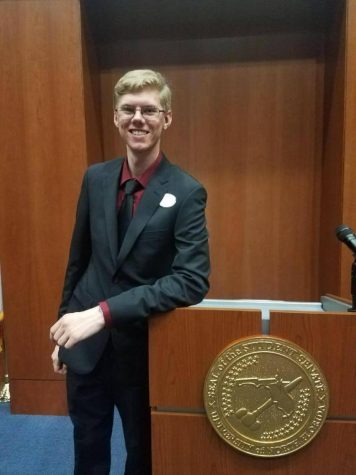 Another topic of debate was Deardeuff's lack of experience in SG. Deardeuff states that he is not afraid to go ask questions. Deardeuff says that his experience in running a branch of a company in Jacksonville will give him an edge as president as the executive branch is very much like a business.
"My lack of experience in student government is actually better because I have this vision, these new ideas that I'm not afraid to try and push forward," stated Deardeuff.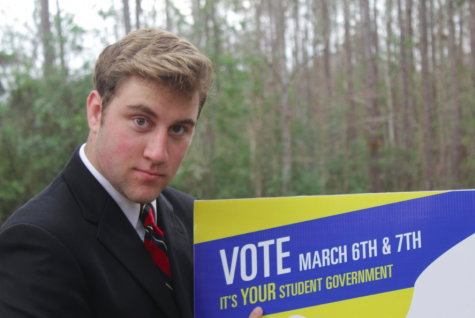 The Forward Party was addressed several times about the practicality of their platform. Their syllabus bank idea was passed in SG last year but was rejected by faculty. DuPilka stated that students still want a syllabus bank, and she wants to try to pass the legislation again. Beaucham also asked DuPilka why the Forward Party has 'better wifi' on their platform when there is legislation set to pass in the next Senate meeting to improve campus wifi. DuPilka responded that the wifi is only set to be improved in the student union, but it's near the library where students need the better wifi the most.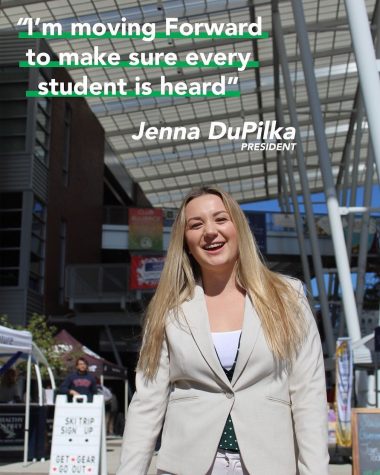 The election will take place on March 6 and 7. To read more about the platforms of the parties, click here.

You can catch the whole debate here:

[embedyt] https://www.youtube.com/watch?v=r3rAmT2d2ns[/embedyt]

—

For more information or news tips, or if you see an error in this story or have any compliments or concerns, contact [email protected].