Dating App Safety: Don't be a victim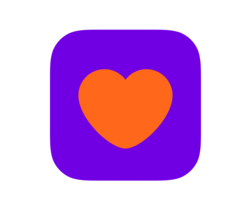 They say seeing is believing, but not everything somebody shows you on a dating app may be real.
On April 10, UNF student Jesse Martinez was arrested for threatening to share explicit photos of another student. Martinez reportedly obtained the photos on Grindr and attempted to coerce the student to perform sexual favors on him. Officials say Martinez manipulated the student by contacting him under the names "J" and "Mike" in the process of attempting to extort oral sex.
This just goes to show how, in the age of social media and convenient hookups, it is of increasing importance that students learn how to protect themselves and their information.
Protect Your Identity
Don't give out your full name, phone number, address or any such personal information until a specific level of trust has been established between both parties. Decline any offers involving an exchange of money, and don't be afraid to immediately block or remove any users who strike you as suspicious. A rule of thumb is to cut off anybody who continually attempts to push you for the information you are not inclined to share.
Ask For Pictures, But Not The Nude Kind
Sending nudes in the heat of the moment may seem harmless, but you don't want to end up being blackmailed. Even apps like Snapchat that provide screenshot notifications are not foolproof; there are other apps out there that allow a person to take a screenshot discreetly and without the pushback notice. That being said, the more pictures you have of the other person's face, the more you may be able to determine whether or not they're real, so don't trust any profiles that only have one photo and no linked account.
Social Media Stalk
While social media stalking may have a certain "crazy" stigma surrounding it, give yourself permission to stalk for the sake of your safety. If somebody on a dating app has provided you with enough information that you could look up their Facebook to double-check you're not being catfished, then, by all means, do it. If the two of you are in a place where you can actually add/friend each other on social media platforms, that's even better.
Turn Off Distance Locators To Hide Your Location
Some apps, such as Grindr, use your phone's location in order to display the approximate distance between you and another user. While such features make it easier to find your next hookup, it also makes it easier for a potential criminal to locate you. Snapchat also has its "explore" map where you can view the surrounding area and see exactly where you're friends are… down to the street name. If the app you're on uses a location feature, or if you're using Snapchat for a hookup, be sure to go into your account to turn it off. Snapchat specifically calls this its "ghost mode" under settings.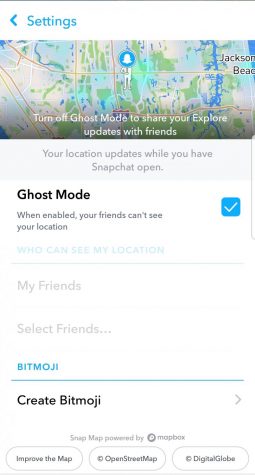 Involve A Friend
Notify your friend if you plan to meet up with somebody from a dating app. Provide your friend with the person's name, a photo and where/when you plan on meeting up. If you can have them on standby at a nearby location, this may be preferable for if you need to make a quick exit. Alternatively, use the Find My Friends app to make sure your location is easily accessible and tracked by somebody you trust.
Immediately report any threats or attacks to your local law enforcement
If you find yourself the victim of threats or an attack, do not hesitate to call the police. Screenshot any previous conversations and turn in any identifying photos or information regarding the other person. Also, be sure to report this person on the app your using in order to prevent this person from being able to victimize anybody else in a similar fashion.
UNFPD has a page on online safety and preventing cyber crimes, which can be found here.
If you would like further information or need to report a crime, contact UNFPD at (904) 620-2800
—
For more information or news tips, or if you see an error in this story or have any compliments or concerns, contact [email protected].