UNF student to perform in Warped Tour
Carly Kramer
July 20, 2018
One day, you're jamming with your friends. Another, you're performing on the same tour that big names like Sum 41 and blink-182 have headlined. This is the reality for one UNF student who plays in an Orlando-based pop-punk band, The High Ground. While most music fans their age are hoping to make it to the barricade at Vans Warped Tour, The High Ground is playing it in two weeks.
The High Ground was formed last summer when brothers Jack and Matthew Brown started playing with their friend Andrew Parker on vocals.
"Me and Andrew have been friends since as long as I can remember," bassist Matthew said. "We both always had the same love for music, especially rock."
Parker is on lead vocals, Jack is on lead guitar and Matthew is on bass. Dillon Smith joined as the drummer in early 2018, following the release of their first EP. Smith is a freshman Music Technology major here at UNF.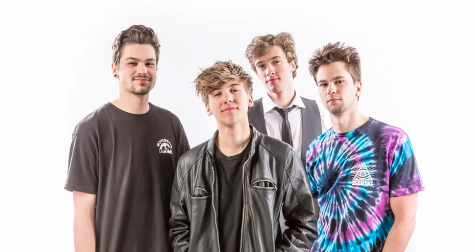 The High Ground has pop-punk and metal influences like State Champs, Metallica, Iron Maiden and Silverstein.  
"We all have our own artists that have a big influence on how we play," Smith told the Spinnaker.
The High Ground got the call to perform in Warped Tour after signing up on ReverbNation, a site to help independent artists get noticed. They performed at the Florida Music Festival in downtown Orlando in May, where ReverbNation founder Lou Plaia was in attendance. Plaia saw their set and told the band he was in search of an Orlando band to perform at Warped Tour.
The band members are all still students, with Parker and Matthew attending high school in Orlando. Jack, an FSU student, tries to take mostly online classes. According to him, he travels back and forth from Orlando to Tallahassee frequently. Smith also travels between Orlando and Jacksonville.
"It's something that we work through," Jack said on being apart from his bandmates during the school year. "It's totally worth it because we love it so much."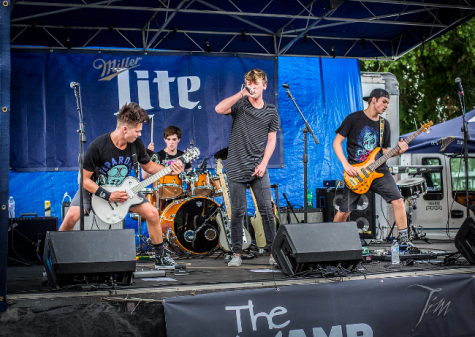 The High Ground hopes to eventually tour with bigger bands. For this year, their goal is to continue releasing music and playing as many shows as they can.
The High Ground's EP, "Concrete" and latest single, "When It Rains, It Pours" can be streamed on their website.
—
For more information or news tips, or if you see an error in this story or have any compliments or concerns, contact [email protected]