Six ways to get through the "tuition payment due" blues
For all the UNF students who not only work hard in school but work hard to pay for school, that pesky "view and pay my bill" tab is a haunting reminder that tuition payments are creeping up on us.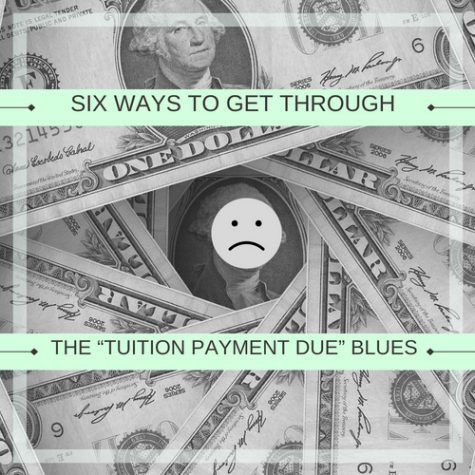 Though you might have to drain your summer savings account or tackle Town Center traffic every day picking up extra shifts, don't fret. There are plenty of other ways to save those dollars in the next two weeks that don't require mall-related road rage.
Take Advantage of School Events Offering Free Food (and maybe you'll be able to get more involved in the process!)
With school starting up next week, there will be several opportunities to not only get some complimentary goodies (c'mon, who cares what KIND of food it is, it's free!) but also to learn more about UNF and how you can get involved.
Two events, in particular, offering free food this week for students are the "Welcome to the Nest" party on Aug. 17, featuring free food truck fare, and "Breakfast at Tommy G's" on Aug. 21, where free breakfast will be offered.
So, there is money for a trip to Chipotle and Starbucks saved. Bam, you're welcome.
(You can find other upcoming activities and their details on UNF's Calendar of Events.)
If You Need Some Retail Therapy, Utilize Stores Offering Student Discounts
Need new business clothes for your fall internship? Business casual stores, such as Express or Banana Republic, offer 15 percent discounts for students at select stores and for all online purchases.
Need some new arm decor? Alex and Ani is offering 20 percent off for students now through Friday, Aug. 17 for all online purchases. Satisfy that bangle craving, sis!
There are also websites offering an endless amount of student discounts, helping you to save money now and for the rest of your time here at UNF. These sites include Unidays (discounts for Adidas, Urban Outfitters, Postmates, 1-800-Contacts and more) and StudentBeans (discounts for Roxy, GymShark, Jansport and more).
Be Sentimental AND Sensible
Romantic dates do not always require a pricey dinner and a fancy dress. Our city is the largest in the United States, spanning over 840 square miles. That's 840 adventures just waiting to happen.
Skip the wine and dine and go for a hike at the Jacksonville Arboretum. Put on your sundress and breathe in the culture of our city's history at The Cummer Museum (admission is free for students Tuesday through Friday). Explore the juxtaposition of the beautiful landscape and the tragic past of slavery at the Kingsley Plantation.
There is so much to do in Jacksonville that doesn't take the swipe of a credit card, and that is what makes it so unique!
Bring Your Water Bottle With You Everywhere You Go
It might sound silly, but UNF alumni Kaitlin Delk swears that carrying her water bottle is what saved her from spending unnecessary money when she attended school.
"Get a refillable bottle that you love and use it, use it, and use it some more," Delk said. "UNF has bottle refill stations next to almost every water fountain, perfect for when it's hot. Water is good for your brain, body and budget!"
When you are walking around campus, it can be really easy to splurge on an iced coffee or a Gatorade from the vending machine to keep you hydrated. But the extra few dollars on a daily basis can add up, taking a real toll on your bank account.
Stay cool without compromising your cash!
Take Another Look At Your Subscriptions
Look, guys, I know you're trying to make your gains out here, but do you really need a $30 gym membership when UNF offers us an amazing wellness center for free? (again, I have to emphasize how wonderful free things are).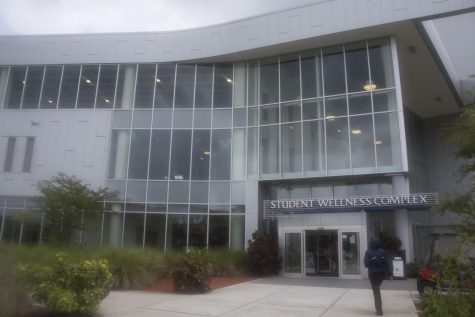 Aside from the gym, you should also take a look at your streaming services. Do you need Apple Music AND Spotify? Do you need Netflix AND Hulu? College students have definitely grown accustomed to the comfortability of entertainment at our fingertips, but think how much money going a couple months without these services could save you.
Just remember: even if you cancel, you can always resume your subscription later on.
Check If Your Insurance Company Offers a "Good Student" Discount
If you finished off the spring or summer semester with a GPA of 3.0 or above, most insurance companies will offer you a generous discount. Call your local agent and make sure that this is a discount that has been added to your policy.
All it takes is a phone call and a fax, and hopefully, you'll have some extra money to save for that tuition payment.
—
For more information or news tips, or if you see an error in this story or have any compliments or concerns, contact [email protected]