UNF alumna spotlight: Tesh Hanson
One of Tesh Hanson's best memories of playing basketball at the University of North Florida is playing with her teammates, whom she regards as little sisters and a coaching staff, that always kept everyone upbeat.
Jaitesha Janeen Hanson, Tesh for short, grew up in a household where everyone is passionate about basketball. Not only did her dad, Reggie, play at the University of Kentucky and professionally for the Boston Celtics, he also played internationally in Japan. In his spare time, he could be found coaching Tesh and her beloved older sister, Sakia.
Hanson's mom, Lynelle, coached basketball for an AAU team and she provided basketball training, guidance and emotional support to both daughters.
"We all have picked up inspiration from each other and I am so appreciative of them helping me to become the player I was," Hanson said.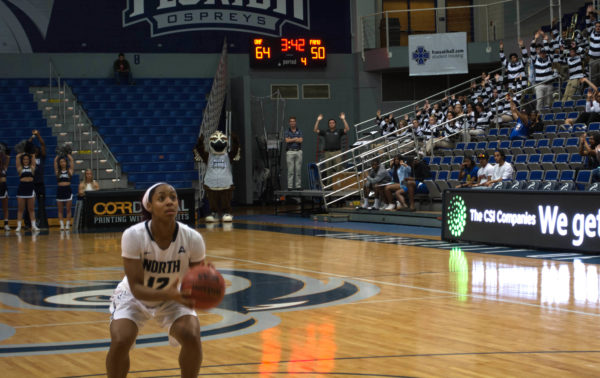 According to Tesh Hanson, she should have been happy but she wasn't. Hanson did not understand the cause of her unhappiness until she was diagnosed with depression and anxiety at the end of her senior year in high school.
She graduated high school at Seffner Christian Academy in Hillsborough County. While at Seffner Christian Academy, Hanson was awarded a full scholarship as a result of an outstanding basketball career, and she chose to attend and play at the University of Kentucky and Liberty University before arriving at UNF in her junior year.
"It took for me to truly hit rock bottom in order to help myself and wholeheartedly accept my family's support. From that moment on, I began to grow personally and spiritually," Hanson said. "This journey then fueled my passion for helping others who are also being impacted by mental health."
At UNF, as a redshirt junior, Hanson played twenty-eight games and averaged 11.1 points. She also averaged 6.6 rebounds a game and scored double figures in sixteen games. If that isn't impressive enough, Hanson scored four double-doubles including a twelve point and fifteen rebound game against Bethune-Cookman University.
She shot a team-best 48 percent from the field and also ranked fifth best in the ASUN in shooting. In addition, she earned ASUN Player of the Week honors for scoring twenty-seven points and twelve rebounds when the Ospreys played USC Upstate.
Hanson not only excelled in basketball, but she was also no slouch when it came to her studies. She graduated UNF in 2017 with a BA in psychology, a graduate certificate in sports management and a minor in holistic health.
"My main goal in life is to help and inspire others," Hanson said.
Demands placed on student-athletes to stay competitive are astronomical. They must maintain good grades, attend team practices, receive individual instruction to hone their craft and work on conditioning and weight training. These pressures, added to normal hormonal changes and teenage growing pains, can play into the overall mental health of student-athletes.
Hanson created the StayWhole Foundation as a movement that was started at UNF. By using her student-athlete connection, she was able to host a mental health awareness basketball game in 2017, and she hopes to host another this year and broaden the scope to include sports other than basketball.
StayWhole is a mental health foundation whose mission is to create programs and is designed specifically for students in middle school, high school and college. The foundation's emphasis is on teaching these students how to address their mental health while also coping with the rigors of sports.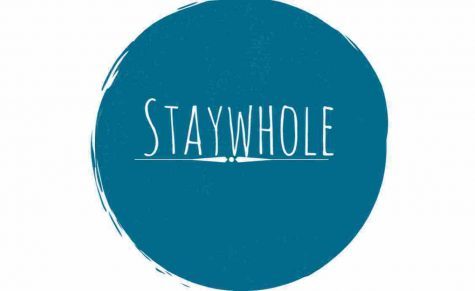 Well-educated and well-trained professionals will be available to help these students understand and cope with stress, by using a more holistic approach.
In addition to appearing on local television in Tampa to discuss her battle with mental health and the Stay Whole Foundation, Hanson recently completed a book of her own writings and poetry titled, "Sakura."
Hanson is currently pursuing her masters in clinical psychology and afterward, plans to complete work on a Ph.D. in clinical psychology.
—
For more information or news tips, or if you see an error in this story or have any compliments or concerns, contact [email protected].