US sends military in response to migrant caravan
The Pentagon is sending more than 7,000 U.S. troops to the Southwest border to support Customs and Border Protection agents, in response to the massive migrant caravan that is heading to the U.S.
According to the Associated Press, the number of troops being utilized for this effort is more than double the 2,000 troops currently fighting the Islamic State in Syria.
"Sending the Army there is building on what is essentially false. That there are terrorists mixed in with this group or it's a violent group or whatever and it isn't," David Schwam-Baird, Associate Professor of Political Science and Public Administration at the University of North Florida said.
According to Schwam-Baird, the migrants who originate from El Salvador, Guatemala and Honduras are fleeing their respective countries primarily because of severe poverty and extreme violence.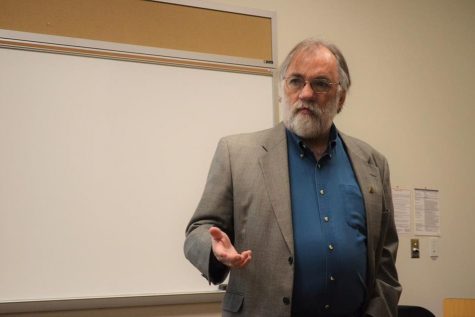 Migrants who make it to the U.S. are saddled with the burden of dealing with U.S. bureaucracy and the physical demands it requires. Those who clear current protocol and initial screening are often released until their cases are heard in immigration court. For most, the process can take weeks and, in some instances, years to complete.
"You have to show that your life has been threatened or your civil rights are under severe threat," Schwam-Baird said.
The number of people in the first migrant caravan decreased from 7,000 to 4,000, although a second caravan is gaining steam and, according to the Mexico Interior Ministry, has estimated to have grown to over 5,000 migrants in total.
Under current U.S. and international law, asylum seekers from Central America are allowed to apply for asylum either in Mexico or in the U.S.
In response to the migrant caravan pushing to the U.S., President Donald Trump said that he would cut foreign aid to Guatemala, Honduras and El Salvador for not stopping the caravan in their countries.
He intends to sign an order that could lead to the detention of migrants illegally crossing the southern border and prohibit anyone caught from claiming asylum.
—
For more information or news tips, or if you see an error in this story or have any compliments or concerns, contact [email protected].