Ospreys prepare for ASUN Tournament rematch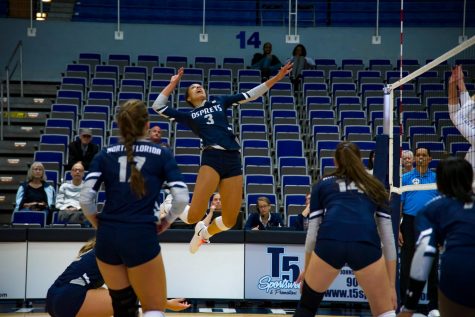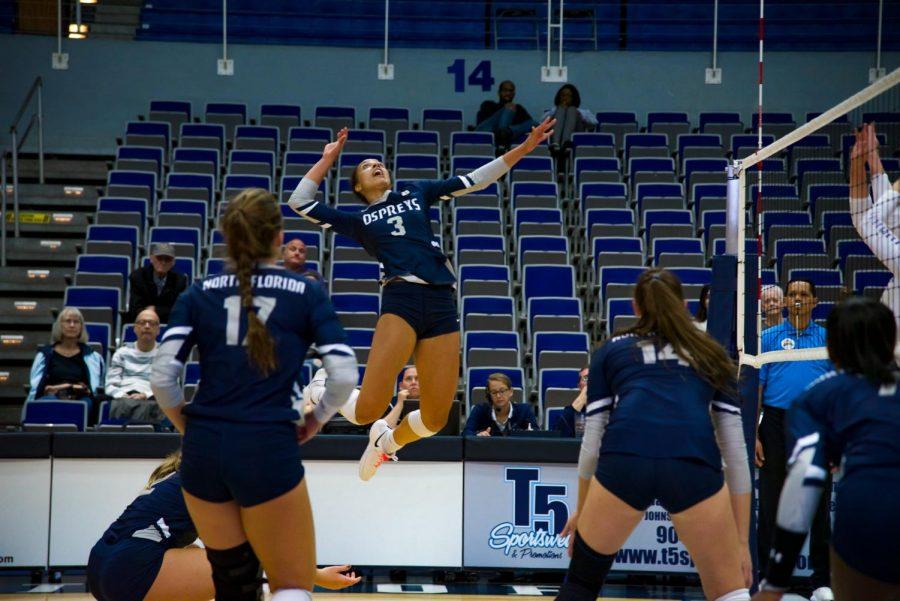 It's almost like déjà vu for the UNF Volleyball team in their first round of the playoffs. Last year, the five seed Ospreys took on the four seed Lipscomb Bisons but came up short, losing in three straight sets. This season, the two teams match up again in the first round of the 2018 ASUN Volleyball Championship, UNF as the six seed and Lipscomb as the third seed.
How did they get here?
The Ospreys, under new coach, Kristen Wright, had a solid season in conference play, finishing sixth in the conference with a 6-8 record. The Ospreys had two big wins against JU, sweeping them in three straight sets at home and on the road. Junior Taryn Griffey made a major impact this year, finishing fifth in the ASUN in kills this season (317). Redshirt-Sophomore Gabby O'Connell recorded 11 double-doubles this season and averaged three points per set. Sophomore Devyn Wheeler was wheeling and dealing this season and had an incredible performance in the last regular season match, recording the third highest hitting percentage (.812) in a three set match  in school history. Senior Madilyn McCarty attained a major milestone this season, according to UNF Athletics, McCarty has recorded over 3,000 career assists, 2,000 with UNF. McCarty also was second this year in assists in the conference with 1,014.
Lipscomb Scouting Report
The Bisons finished with an overall record of 17-11, (12-4 ASUN) and won their first five conference matches. Senior Carlyle Nusbaum has been a key player for the Bisons, finishing third in the ASUN in kills (398). Junior Morgan Elmore has been setting the table for the Bisons attack, recording 1,003 assists this season (third in ASUN).
The two teams play on Thursday, Nov. 15 at 7:30 p.m. at the KSU Convocation Center.
—
For more information or news tips, or if you see an error in this story or have any compliments or concerns, contact [email protected].