"Alita: Battle Angel" review: Fans of the manga rejoice
Directed by Robert Rodriquez (Sin City) and produced by James Cameron (Terminator, Aliens, Avatar), its Alita:Battle Angel. This new film, based on the Japanese cyberpunk manga series written in the 1990s, is another in a long line of live action adaptations of Japanese anime.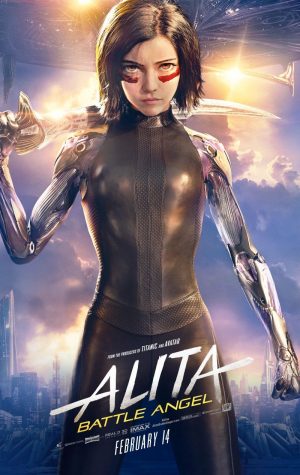 Set several centuries in the future, a cyber-doctor named Ido (Christoph Waltz) finds a damaged female cyborg in the scrapyard of Iron City. He rebuilds and revives the cyborg and gives her the name Alita (Rosa Salazar). Alita has no recollection of who she is or where she came from as she navigates the dangerous streets of her world with her friend Hugo (Keen Johnson). The more and more she learns of her unique abilities, the more she remembers of her past. While she tries to regain her past, corrupt forces led by Vector (Mahershala Ali) discover her existence and decide to hunt her down.
Having seen the film in all its mechanical glory, I can safely say that this is easily one of the better anime/manga adaptations to date. I don't think it's perfect, but after seeing so many other anime and manga properties botched on the big screen this film is definitely a step up. The world in this is gorgeous to view (especially in 3D). And the makers of this film understand that CGI either has to look real or good. The special effects on the cyborgs are legitimately good, granted there is an uncanny valley feel to them (particularly with Alita's eyes). The CGI characters feel like they're there and, as a result, their performances feel real. The action sequences may not look real, but the choreography and the way they capture the motion of these characters is just beautiful to enjoy. These scenes alone, particularly the motorball sequence, were made to be seen on the big screen.
The characters themselves are also believable and the actors' performances relatively well done–the standout being Alita herself. Salazar doe a good job portraying this teenage girl who's finding her place in the world. Her interactions with Ido and Hugo are believable, but I do feel that the film is less interested in character and is action heavy. One good example is the romance between the leads. Instead of focusing on developing the characters' relationship, the story turns into an action scene. The characters overall are done well enough. I just don't think they're as strong as they could be.
While highly entertaining, there are some flaws with the film, especially with the villain. This felt like a bit of a let down, because they have Mahershala Ali who's usually so entertaining. In this film, I'm not sure what his purpose is. The trailer and the film builds him up as the main baddie whose pulling all the strings on these evil cyborgs. Unfortunately, he's not in the movie for that long and it turns out he's being manipulated by some other guy who's controlling him and barely makes an appearance in this film. I understand Vector is the villain in this story in the source material. I also understand that they're building him up for a sequel, but when you're making a film on good vs. evil and the villain barely has a presence, it feels one dimensional and less interesting.
With that said, this movie offers a lot to enjoy. You can tell that the filmmakers actually cared about the source material and did everything in their power to give us an immensely entertaining manga film. I don't usually watch these kinds of films, but if future adaptations are anything like this I will be there to see them–in 3D.
Rating: 3 out of 5 sails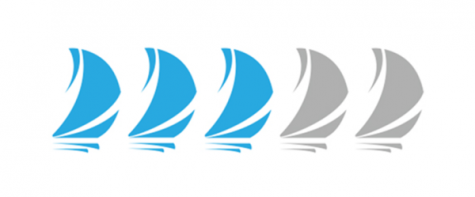 —
For more information or news tips, or if you see an error in this story or have any compliments or concerns, contact [email protected].