Marabell and Jean lead Ospreys in road win over USF
Freshman Ryan Jean's six shutout innings and Junior Blake Marabell's three RBI night highlighted the Ospreys 5-3 win over USF.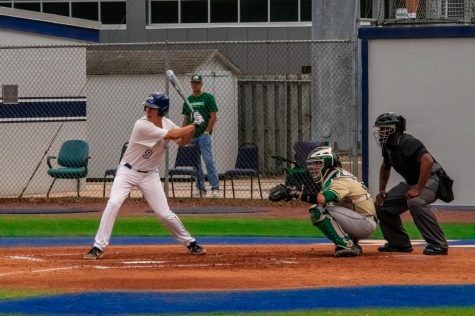 In the first inning, Redshirt-Senior Senior Wes Weeks was plunked with the bases loaded, causing a runner to cross home plate and give UNF the lead, 1-0.

The first inning also consisted of an sac fly RBI out to right field from Senior Alex Reynolds, plating one and put the Ospreys up, 2-0.

The Bulls answered in the third inning when Junior Jordan Santos lined an RBI single, advancing on a fielding error from the catcher. This muffed catch let Senior Kyle Phillips cross home plate and cut the lead to 2-1, UNF.

UNF chipped in with two more runs in the third for the Bulls when Senior Joe Genord hit a line drive to plate two for a 3-2 Bulls lead.

North Florida stepped up their defensive play in the second half of the game as Jean contributed six shutout innings in relief for the Ospreys.

In the sixth inning, Marabell hit a missile for a double to left field, allowing Junior Tanner May and Sophomore Max Law to score and regain a 4-3 lead.

The eighth inning added one more run for the Ospreys when Marabell lined another RBI single to right center, plating one and cementing the 5-3 win.
Worth Noting
With those six shutout innings, Jean earned the first win of his collegiate career.
Marabell led the team with three RBI's. With that win, UNF has moved up to third place in the ASUN.
North Florida (22-16,7-5 ASUN) travels to Florence, Alabama to take on North Alabama (10-26 4-8 ASUN) for a three game series starting on Thursday, April 18 at 1:00 p.m.
__
For more information or news tips, or if you see an error in this story or have any compliments or concerns, contact [email protected].