Cestero, Askew shine in sweep over Highlanders
Featured Image by: Darvin Nelson
After being swept against FGCU, the Ospreys got back on the right track with dominant performances by Julianna Askew and Solimar Cestero in a match sweep against NJIT.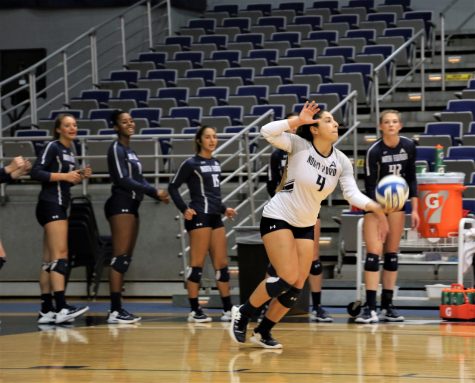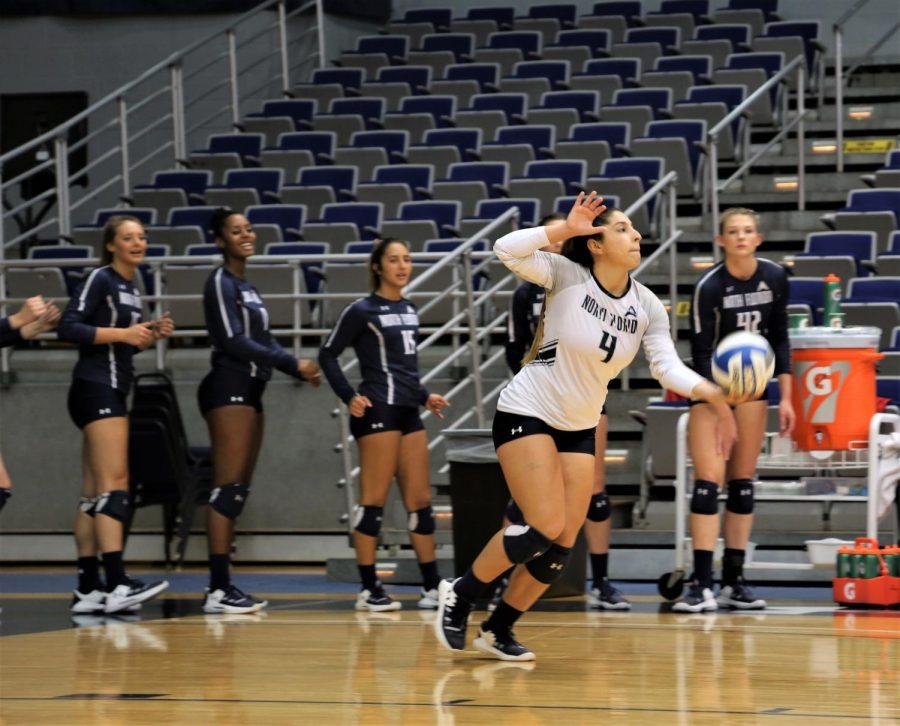 NJIT had an early 3-1 lead and the first set was a constant back and forth affair. After NJIT called a timeout, the Ospreys had an 11-7 lead. Cestero and Taryn Griffey had a pair of kills each.The Ospreys maintained momentum and won the first set, 25-13. Cestero finished the set with four kills. 
The Highlanders held their own early in the second set, either staying within one or tying the Ospreys. UNF gained an edge when a kill by Gabby O'Connell gave the Ospreys a 14-10 lead. After an NJIT timeout, the Ospreys led 18-11 and held the Highlanders to a nonexistent hitting percentage. UNF finished strong and won the second set, 25-12, going into the break. Askew had 21 assists at the half.
Ospreys maintained the edge as they extended their lead to 12-6. The Highlanders had a late rally but couldn't overcome the large deficit as UNF won the match, 25-19, for a match sweep. 
Cestero finished the match leading the team with 15 kills and Askew set up 36 assists.
UNF Volleyball Head Coach Kristen Wright spoke more on the bounce back win.
"The difference between tonight and last night was just belief," Coach Wright said. "We played the three top teams in the ASUN and I told them that they're going to realize how good they are tomorrow."
The win improves UNF to 7-11 (1-3 ASUN) and the loss drops NJIT to 1-18 (0-4 ASUN).
The Ospreys will head down I-95 and cut west to DeLand to take on Stetson on Friday, October 11 at 7:00 p.m.
__
For more information or news tips, or if you see an error in this story or have any compliments or concerns, contact [email protected].