Blue Jays down Ospreys with strong second half push
After the Birds of Trey led 36-31 at halftime, they couldn't contain Creighton's hot start to open up the second half in a 76-67 loss. 
After a slow start in the first half, the Ospreys caught heat and went on a 10-2 run to lead over Creighton, 15-8, with 12 minutes left in the first half.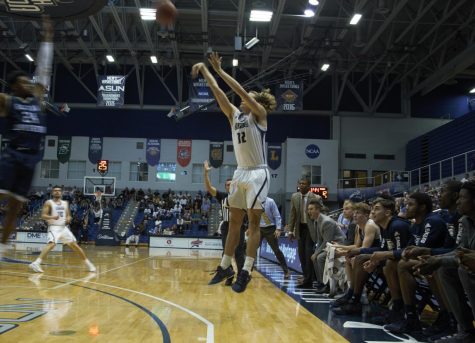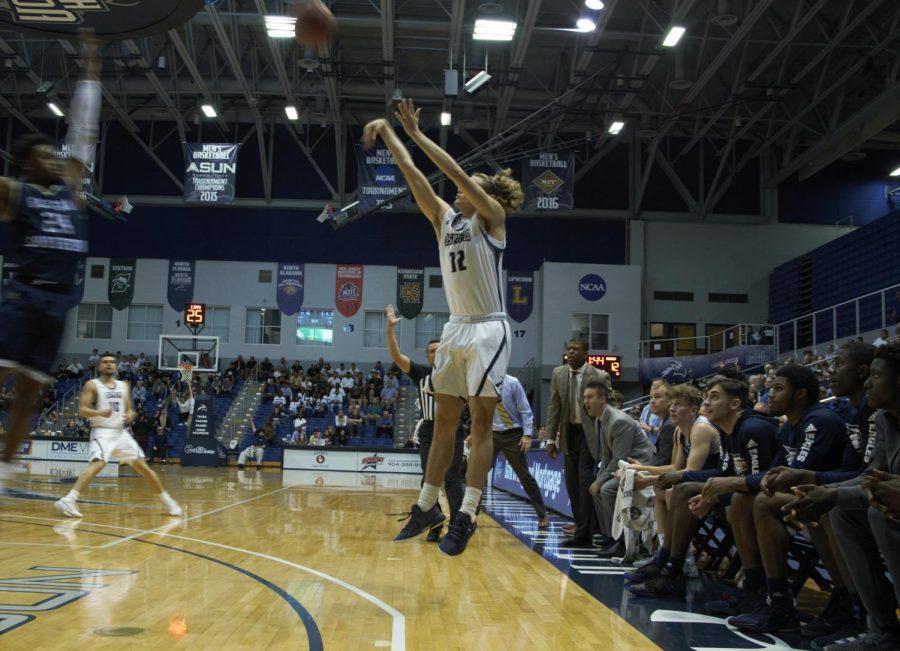 The Blue Jays battled back but the Ospreys were up, 36-31, at halftime.
Wajid Aminu led the team in points with 13 as he shot 5-7 from the field with five rebounds. 
The Blue Jays came out of halftime with a chip on their shoulder as they went on a 16-5 run to grab a 47-41 lead with 15:31 left in the second half. 
The hoop seemed to play small for the Ospreys as they only shot 25 percent (7-27) from the field in the second half. 
Ultimately, UNF was unable to climb back as they took a 76-67 loss to Creighton. 
Carter Hendricksen led the Ospreys in scoring with 19 points and Aminu led the team in rebounds with nine. 
This is the Ospreys second-straight loss as they drop to 4-3 and look to rebound against LIU on Thanksgiving Day at 4:30 p.m. 
__
For more information or news tips, or if you see an error in this story or have any compliments or concerns, contact [email protected].