SG launches survey to gauge opinions about diversity, equity and inclusion at UNF
On the heels of Florida Gov. Ron DeSantis's pledge to defund all diversity, equity and inclusion initiatives at state institutions last week, the University of North Florida's Student Government released an Osprey Voice survey on Monday to gauge the campus community's opinions about diversity at the university.
After the standard demographic questions, respondents are asked whether they've interacted with certain departments on campus. Namely, these include the Office of Diversity and Inclusion, the Intercultural Center, the Interfaith Center, the LGBTQ Center, the Women's Center and One Jax Institute, all of which were included in the university's report to the state last month. 
SG's survey then asks how the respondent views each of the listed departments, with a series of answers ranging from "no opinion" and "negatively" to "positively." 
The report to the state last month also included four courses — Introduction to Anthropology, Introduction to Diversity, Race, Gender and Politics and Sex, Race and Social Class — and the survey asks whether the respondent has taken any of those courses. 
If so, respondents are asked whether they feel that the departments "indoctrinate students" with available answers from "definitely no" to "definitely yes."
"Do you feel that any of these programs are discriminatory towards students," the next question asks.
The final two questions revolve around the respondent's opinions toward the proposed removal of diversity, equity and inclusion programming and coursework at Florida public universities. The survey ends with an open-response question box about how the removal would affect the respondent personally. 
Take the survey here.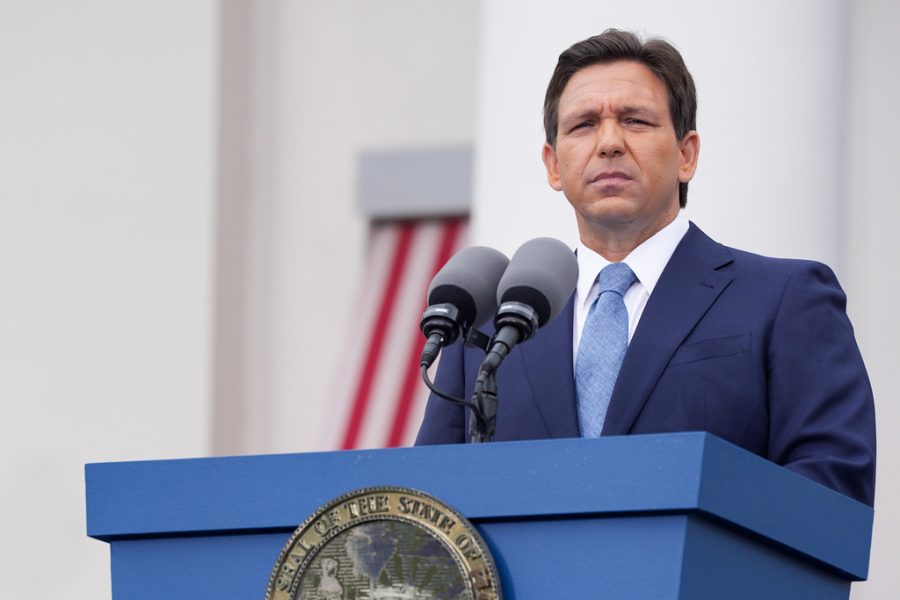 In December, DeSantis required all public Florida institutions to assemble a list reporting their use of state resources for any programs and courses related to diversity, equity and inclusion, and critical race theory, according to memo # 23-021, obtained by Spinnaker. 
UNF reported that just 1% of their projected 2022-2023 budget was put toward diversity initiatives, according to the Florida State University System operating budget report. The state-funded portion of total DEI spending makes up about 0.5% of UNF's budget for the same period.
___
For more information or news tips, or if you see an error in this story or have any compliments or concerns, contact [email protected].