How the transfer portal has flipped the college basketball world upside down
The transfer portal has — in some sense — made college sports unrecognizable. Since its arrival in 2018, the portal has allowed for less-restricted movement of collegiate athletes from institution to institution.
Rather than having to sit out a year at their new school, players can take the court immediately and often boost their careers in the process. Instead of waiting in line to get playing time, a student-athlete can transfer to a new school's team with a them-shaped void and become a star.
As of May 14, there are 1,436 Division I players in the portal. This means that there is an average of four players from each team currently looking to play elsewhere.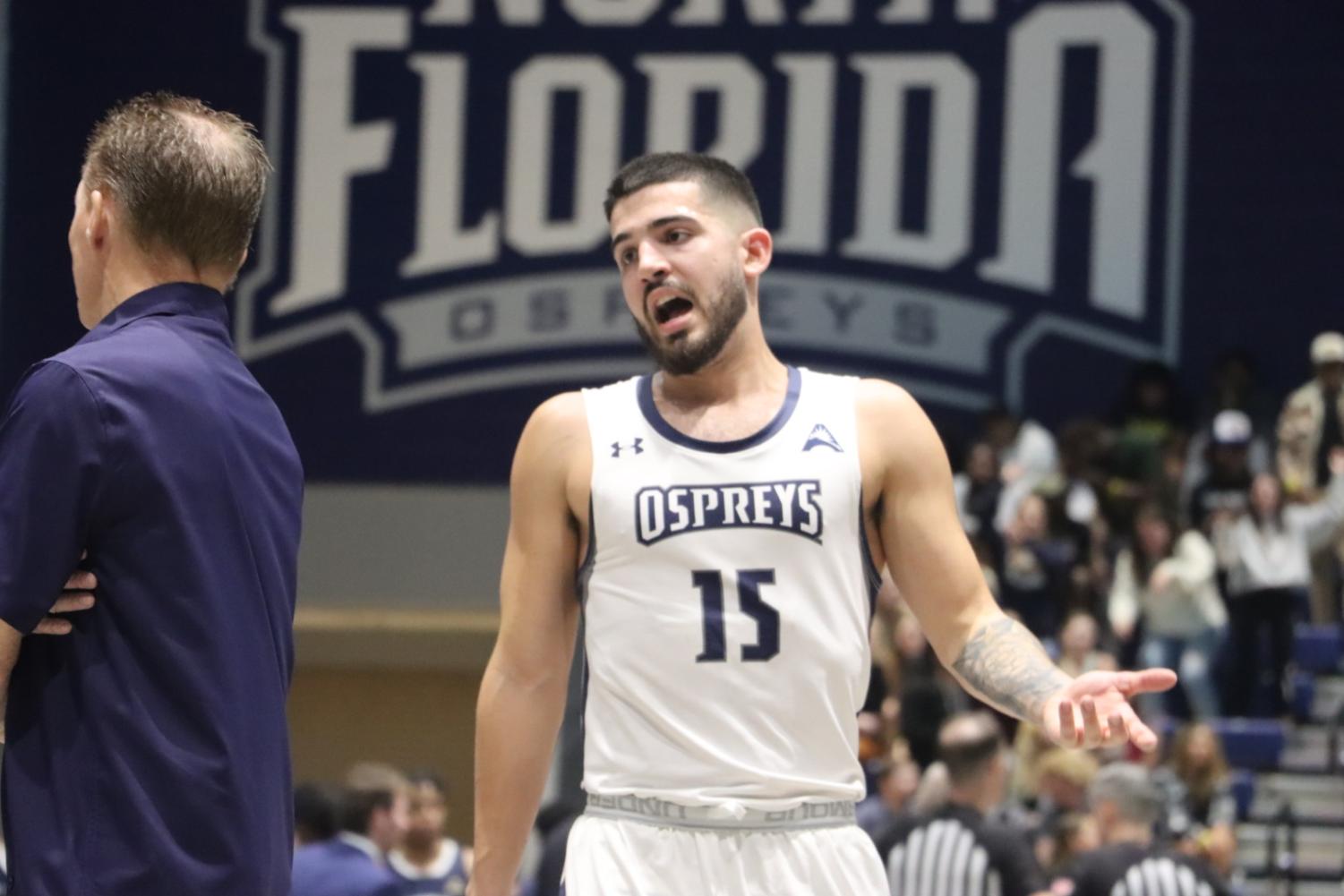 The University of North Florida, much like every other school, has not gone untouched by the portal. The men's basketball team is no stranger to its give and take nature. Star guard Jose Placer, who arrived via the portal three years ago, just announced that he would be leaving UNF to enter his name back into the portal.
Joining him are forwards Jadyn Parker and Jonathan Aybar. Between these transfer departures and the loss of forward Carter Hendricksen to graduation, the Ospreys are losing over 45 points per game from last season. The addition of former Longwood forward Nate Lliteras is just one step in the direction of replacing all of this production.
All of this movement and uncertainty makes maintaining a roster trickier than it's ever been. Instead of a team knowing they'll have a player for four years, they can now leave at any given moment. 
Veterans of the game, like UNF Men's Basketball Head Coach Matthew Driscoll, aren't too worried, though. By controlling what they can, he believes that they can help keep a sense of security within the program.
"You have to have a feel for culture," Driscoll said. "You've gotta make sure you're doing your due diligence."
With or without a single player, a program has to keep on moving. In the fast-paced world of college sports, there's no time to mope or overthink.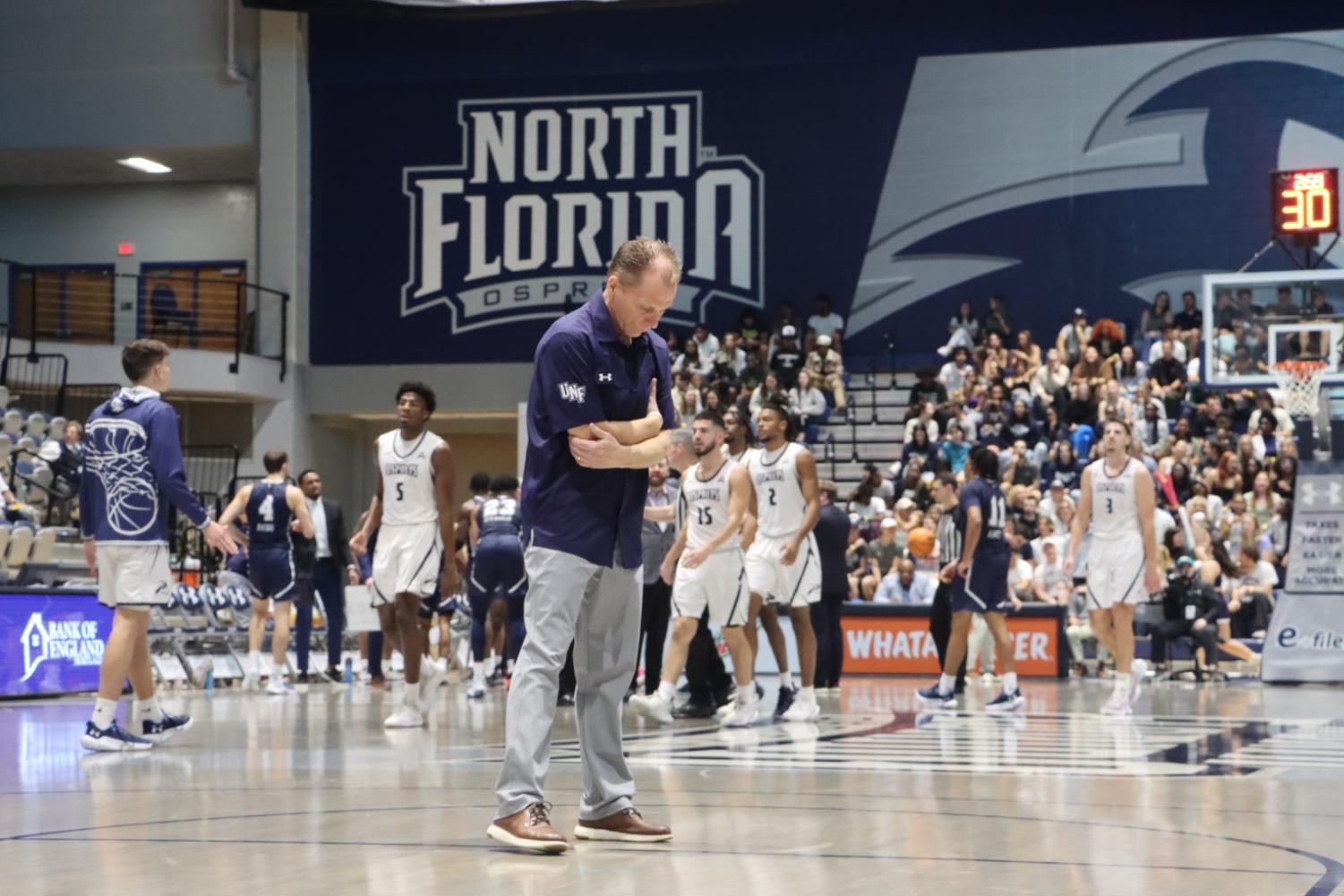 Losing players is never ideal, but it's not all doom and gloom for coaches. Because of the nature of the portal, it allows teams to target specific needs they have with proven players, with Driscoll likening this new age of recruiting to a game of chess.
"Now we need a specialist, we've gotta have this guy," Driscoll said. "Obviously, kings and queens are hard to get, […] but the transfer portal is a lot like chess because you can get different pieces."
Many teams have now shifted their recruiting efforts towards the portal. Unlike high school prospects, these players have already proven what they're capable of on the highest stage. The plug-and-play aspect of portal hunting has made it possible for coaches to specifically fill the missing pieces of their team.
This system of operations has created a major logjam that has been both an issue for some and a benefit for others. With such freedom of movement, players at power-conference schools – for a number of reasons – take their talents to smaller schools, leading to some of the magical postseason performances college basketball fans have seen recently.
"What has happened over the years is more and more parity has come into play," Driscoll said. "Instead of [Cinderella March Madness runs] being once every 20 years, it's once every 10 years, then it becomes once every five years."
Further contributing to the logjam was COVID-19 and its effect on the sport. With an extra year of eligibility granted by the NCAA, it allowed players currently enrolled to stick around longer, which negatively affected new classes of players.
Taking a quick look around the ASUN Conference, it's easy to see that the Ospreys are far from being the only ones facing these challenges. Rivals such as Central Arkansas and North Alabama have both lost six players to the transfer portal this offseason.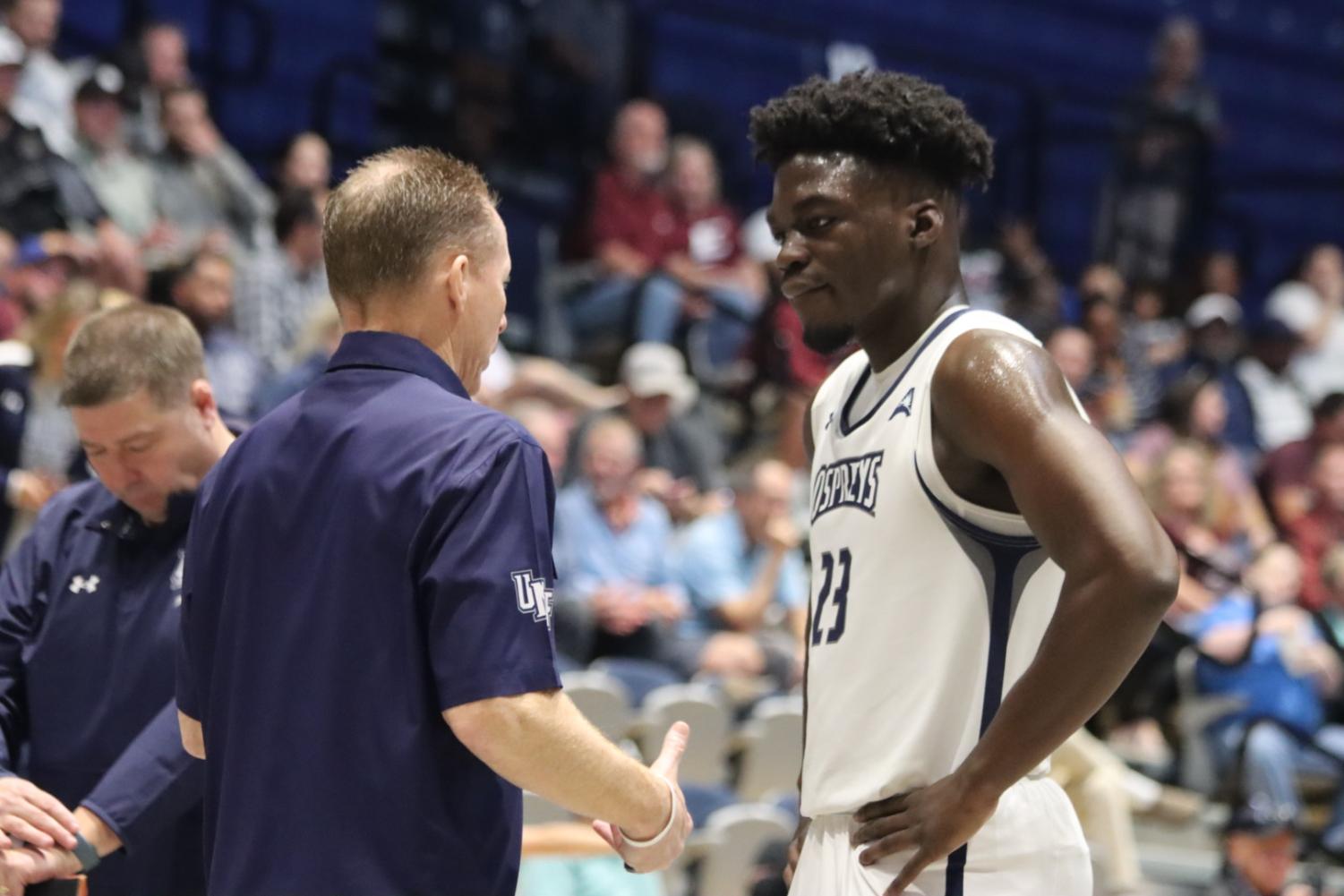 The grass is not always greener on the other side. It's easy for a student-athlete to see a flashy name, image and likeness (NIL) deal with their name written on it if they leave for another school, but it's a very real risk to uproot one's career in order to chase the bag.
"I tell those guys, 'If you think it's better somewhere else, if you think it's a better situation for you […] go do what you think is best for you,'" Driscoll said. "But at the end of the day, the certainty of what you have here is completely different to the uncertainty of the unknown."
It is this unknown that perfectly represents the future of college basketball, largely thanks to the portal. Homegrown talent hasn't become entirely obsolete, though. All but four players on the UConn Huskies' roster, this season's national champions, began their college careers in Connecticut. 
As with every new trend in sports, there will always be those who adapt and change, while others stick to tradition and do things the way they've been done. Results may vary, but only time will tell if the transfer portal will prove to be a positive or negative catalyst in college basketball.
___
For more information or news tips, or if you see an error in this story or have any compliments or concerns, contact [email protected].