Where could the Jaguars play if stadium renovations are approved?
Many are excited about the potential "Stadium of the Future" that the Jacksonville Jaguars could call home later this decade, but it leaves one critical question unanswered: where will they play in the meantime?
This problem doesn't arise when entirely-new stadiums are constructed, but the nature of the proposed renovations to TIAA Bank Field would require the Jaguars to play elsewhere — likely for two seasons — while changes are made. 
Option 1: Stay in town
The first option, and perhaps the most exciting for Ospreys, is playing at Hodges Stadium on the University of North Florida campus. In terms of layout, the 9,400-seat venue has a field area that would be able to accommodate an NFL-sized football field. The surrounding running track does put fan seating further from the field, but would allow for ample sideline operating area.
Infrastructure is the biggest setback for Hodges, as it would require approximately $125 million in upgrades to bring it up to par with NFL standards, according to Jaguars president Mark Lamping. This would significantly raise the overall price tag of the renovations to TIAA Bank Field without directly improving the actual, long-term facility.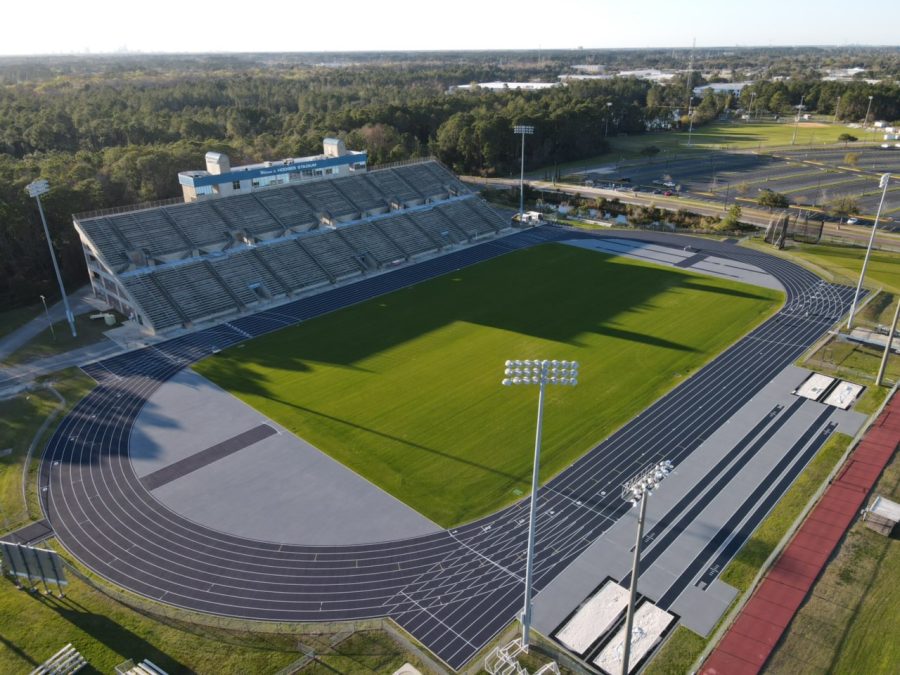 On the bright side for UNF fans, though, this hypothetical possibility would bring an NFL-level stadium to campus. As to whether this would be enough to get the ball rolling for Osprey football, one can dream.
The more unconventional candidate within city limits, 121 Financial Ballpark, is less than a mile away from the Jags' current home. However, its small capacity and confined layout would make it difficult to host professional football at the home of the Jacksonville Jumbo Shrimp. 
Football games at baseball stadiums are far from impossible, as countless college football bowl games and other special events now take place on top of baseball diamonds. The catch is that it is far from ideal and is used almost exclusively for these 'gimmick games' and are not intended for full seasons.
One rare exception can be found in Atlanta, Ga. at Center Parc Stadium, the home of Georgia State University football. This site may not sound very familiar, but sports fans likely remember this former host of the 1996 Olympics and the Atlanta Braves.
When the Braves opted to build a new stadium, GSU purchased the venue and permanently converted it to a football configuration. This inherently leads to some awkward angles for fans and players alike, which is one of the main drawbacks of these setups.
Option 2: Play outside of Jacksonville
Ignoring geography, the obvious go-to site for the Jags is Camping World Stadium in Orlando. While it does not have experience in hosting a full-time tenant of a top pro-sports league, it does have 60,000 seats and sufficient infrastructure for a professional gameday.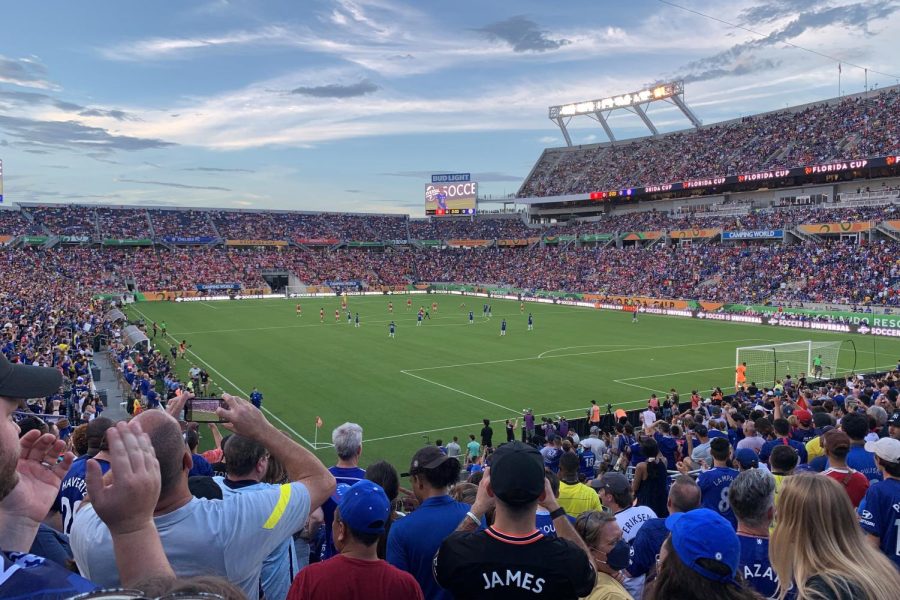 The venue hosts college football games, along with other events like soccer matches. All in all, it seems like it could be the perfect answer to this complicated situation. What's holding it back, then?
Traffic.
Anyone who's ever driven through Orlando or left an NFL game by vehicle knows that both are miserable experiences. Now, combine those two and factor in a drive of at least two hours back to Jacksonville for hometown fans. 
This is not ideal by any means for the fans, who – theoretically – should be at the center of this decision. Throughout many of the Jaguars' community huddle events, though, Lamping has stated that staying in Jacksonville would be ideal.
In stark contrast to Orlando's multi-purpose venue, a cathedral of college football could potentially find itself opening up to the professional side of the sport. Ben Hill Griffin stadium is located on the University of Florida's Gainesville campus and holds nearly 90,000 fans.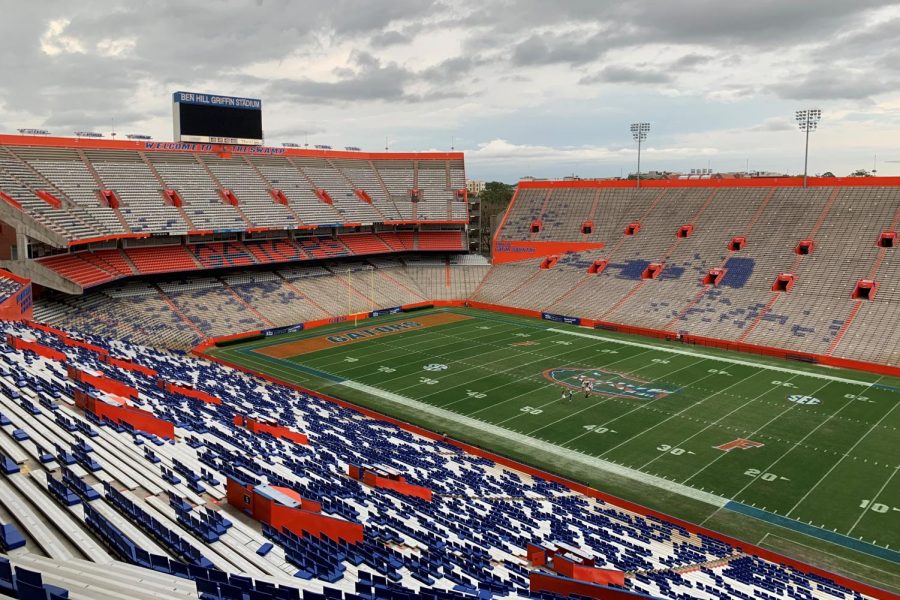 The drive would be slightly shorter than Orlando, but would require the use of smaller state roads rather than interstate highways. In addition, the vast majority of college stadiums are more bare-bones structures compared to NFL stadiums, with the Swamp being no exception.
However, talks of a proposed partnership between the Jaguars and UF to bring its new Jacksonville graduate campus to the current Jacksonville Fairgrounds site could produce some teamwork between the two for this project as well. Perhaps Gainesville residents will get to see football-packed weekends in their own backyard.
Finally, quite possibly the most bizarre possibility for a temporary home is none other than Daytona International Speedway in Daytona Beach. Roughly 90 miles down Interstate 95, it would be the closest and most-easily accessible of all of the out-of-town locations.
The 100,000-seat NASCAR megaplex has plenty of seating and the needed infrastructure, but the main problem lies in its configuration. Race tracks aren't often built with other sports in mind. A football field would need to be sandwiched in the tri-oval's infield grass on the front straightaway.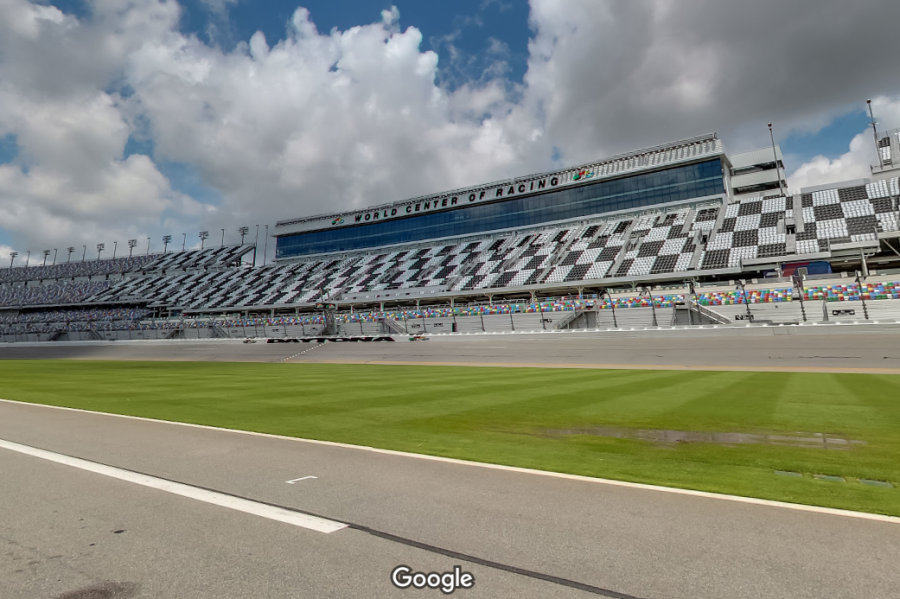 Having hosted soccer matches in this exact area in the past, it could definitely work. Wedging in sideline facilities could be tricky and fans would have a 40-foot gap and a catch fence separating them from the action, but it could realistically become one of the NFL's strangest home venues of all time.
The team is well aware of the challenges this would bring about, though, with Lamping saying that "it would take a lot of imagination to solve" the many quirks.
The verdict
With all of these options in mind, it's hard to try and guess where the Jaguars will end up, assuming proposed renovations are approved and construction crews can break ground. 
Obviously, local fans would prefer the team to stay in Jacksonville. This would come at a cost, though, with local facilities needing major overhauls and likely resulting in less revenue due to the smaller capacities. 
The Jaguars would have to decide on what is more important: fan convenience or increased profits. For now, though, the sole priority is making sure that TIAA Bank Field can become the "Stadium of the Future." Having to choose would mean that renovations have received the green light and this would be a problem the team wouldn't mind having.
___
For more information or news tips, or if you see an error in this story or have any compliments or concerns, contact [email protected].