Road Recap: Highlights from soccer, golf, and volleyball
A top-ten finish in golf and a broken streak in soccer were just some of the highlights this week.
Women's Golf  
Women's golf opened its season in Texas and finished 10th in the Red Raider Invitational at The Rawls Course.
Megan Wilshire and Teresa Conroy finished in the top 25, and both had a tournament score of 226.
The Ospreys finished the 54-hole tournament with a score of 951, including a final-round 305.
Next the Ospreys will compete in the Pinehurst Challenge in North Carolina on Oct. 10-11th.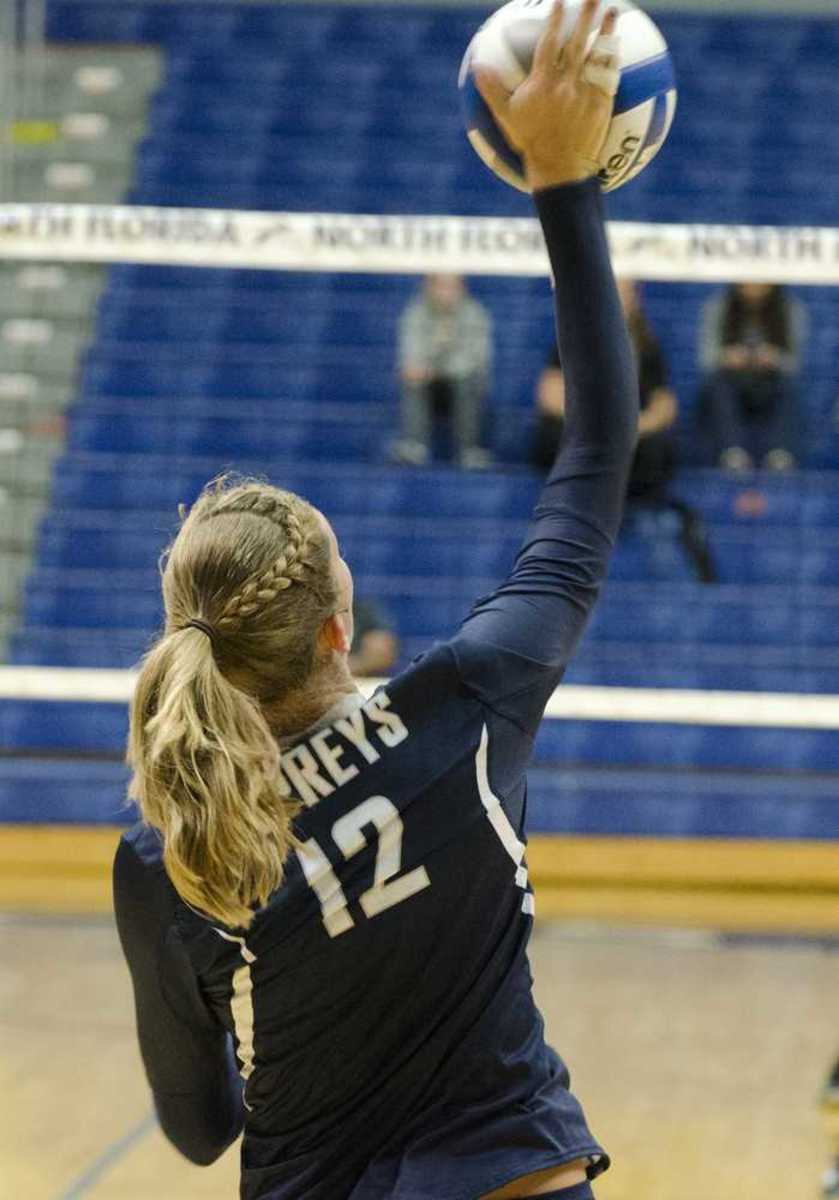 Volleyball
Volleyball beat Georgia Southern 3-1 on Tuesday, behind senior middle blocker Morgan Van Alstine.
Van Alstine led the team in kills with a career-high of 15. Teammates Carrine Turner, Katarina Raicevic and Gabby O'Connell also had double-figure kills.
Georgia Southern went on a run to cut into an early lead, forcing to the Ospreys to regroup in the first set.
Van Alstine's kill after a timeout sparked a charge, as the Ospreys took the lead and won the set 25-20.
UNF dominated the second set before running into a hard-fought loss in the third set. This loss didn't keep the Ospreys down for long.
In the fourth set, UNF's dominance was evident once again. UNF held a 15-12 lead before making a 7-1 run for the match win.
The Ospreys face Georgia Tech today at 11:00 am.
Men's Soccer
The Osprey's undefeated streak ended on Thursday, after a 1-0 loss to USF.
In the first half, UNF couldn't convert shots, despite shooting four shots on goal. UNF only allowed USF to have one shot on goal, and at the break the score was deadlocked 0-0.
The stalemate was broken in the second half, when USF scored a goal in the 55th minute.
UNF ended the game with a 14-4 shot advantage, but couldn't capitalize on good opportunities.
Next the Ospreys will face No.8 Denver on Sept. 17.
—
For more information or news tips, or if you see an error in this story or have any compliments or concerns, contact [email protected].