Attorney General Glosson: Why Mims Had To Go
In an interview with Spinnaker, SG's Attorney General Jaclyn Glosson talked about why Mims was told that she must step down or be impeached.
Glossons' duty as Attorney General is to ensure that people are abiding by SG's Constitution and Statutes. She said she gives individuals multiple chances to learn from their mistakes before finally inflicting punishment. Glosson understands that as a student, mistakes happen. "We are all here to learn," she said.
As for Mims, she was offered many chances to improve. Glosson first became aware of an issue a month and a half into her presidency, when students came to her with concerns. However, she thought it was simply the learning curve in taking on the position.
Glosson said things improved for a while, until Mims began "dropping the ball" again, which led to more student concerns. Numerous meetings were held over a four month process between Mims and the director and staff. Despite the meetings, projects continued to be negatively affected, which was impacting students.
Presidential duties, which Glosson believes Mims wasn't performing well on, include performing executive programs, planning functions for the students, and leading in an administrative manner.
Mims made the decision to step down from her position as president Oct. 9. She sent a letter of resignation to the student body explaining her struggle with mental health.
Mims' last day is Monday, Oct. 16 and she has appointed Chief of Staff Gloria Turner as VP. Her possible confirmation will be determined by Senate on Friday, Oct. 13 at 3:15 p.m.
Glosson said that if Turner is approved by Senate, she will then take Mims' position as President on Monday. Mims was reached out to for comment but a response was not received by the time of publication.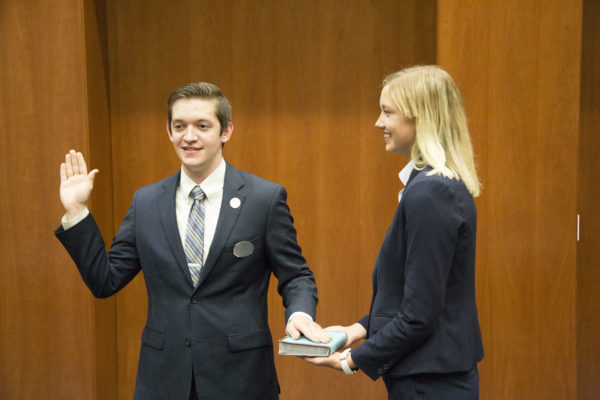 __
For more information or news tips, or if you see an error in this story or have any compliments or concerns, contact [email protected].