Men's basketball struck early with injuries
Days away from the 2017-2018 season tip-off, the men's basketball team has already been bitten by the injury bug.
Garrett Sams, the 2016-2017 ASUN all-freshman team member, suffered a head injury earlier this year that sidelined him.The sophomore guard now is back at practice.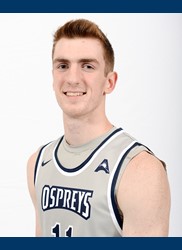 Garrett Sams. Photo courtesy of UNF Athletics
Freshman guard and local standout Ryan Burkhardt injured his foot earlier this semester. According to Driscoll, Burkhardt will be out for 4-6 weeks. The guard hopes to be back by Nov. 20, in time for this season's home opener.
The team has their first game at Michigan State Nov. 10. The Ospreys' home opener is Nov. 21 at 7 p.m. against Edward Waters College.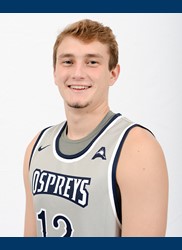 Ryan Burkhardt. Courtesy of UNF Athletics.