Gratitude Monday: An alternate event for those who want to ignore protests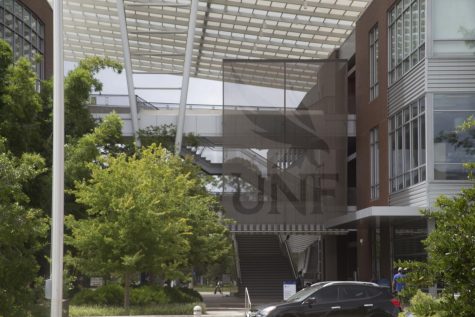 UPDATE 11/19 @ 8 p.m.: The protests will now take place at Alumni Hall at 8:30 a.m. Ken Parker's disciplinary hearing is scheduled for 9 a.m.
---
Want to avoid the protest and counter-protest Monday? The Student Union has arranged for a Gratitude Monday to take place in the Student Union Plaza from 9 a.m. to 2 p.m. The event is meant to provide students and faculty with a place to gather to send an overall positive message to the UNF community and celebrate the upcoming holiday.
There will be food, games and live music DJ-ed by Spinnaker Radio. The Department for Diversity Initiatives will have a booth for painting "Gratitude Blocks." The International Center will give out temporary tattoos. Games will be provided by Campus Life.
A "No Nazis at UNF" rally is taking place at Alumni Hall on Monday at 8:30 a.m. The rally is a counter protest of the planned white nationalist rally coming to UNF Monday to support suspended student and former KKK Grand Dragon Ken Parker, who posted a selfie a himself with a large rifle on Facebook.
President John Delaney said UNFPD is aware of both rallies in a statement sent to faculty, staff and students.
"Please know we're working hard to ensure safety, while still following the required processes for student discipline," Delaney wrote.
__
For more information or news tips, or if you see an error in this story or have any compliments or concerns, contact [email protected].