New volleyball coach in town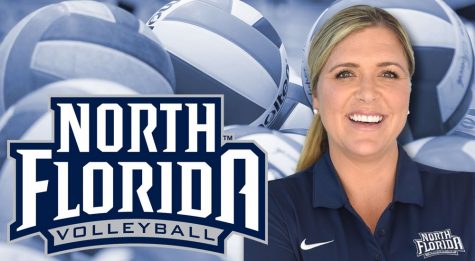 UNF Athletics reported there will be a new head volleyball coach for the North Florida indoor and beach volleyball.
Kristen Wright, who recently coached at MiraCosta College in California, will take Steve Loeswick's slot as the head coach this upcoming semester.
Wright has 13 years of head coaching experience under her belt with 12 championship trophies in that span of time.  She won a couple of Conference Coach of the Year awards, and was also named the American Volleyball Coaches Association "Top 30 Coaches under Thirty Award" in 2012. This award names the top high school, college and club coaches in the nation, and she was one of the four high school coaches on the list that year.  
She started the indoor and beach volleyball program at MiraCosta College in 2014, and led them to win conference championships and a state title. While in college, Wright was also a four-year starter at the University of San Diego. She has played volleyball for over twenty years according to her bio on the MiraCosta athletic volleyball page.
"Her infectious passion for volleyball, family-focused culture and competitive personality are perfect fits for our position," UNF Athletic Director Lee Moon said. " The future for Osprey volleyball is bright and I am looking forward to Kristen getting started."
During this year's volleyball season under Loeswick, indoor volleyball was knocked out during the first round of the ASUN championship, and finished 13-19 overall with a 5-9 conference record. This was his sixth year with the program.  
Last season, beach volleyball finished 14-14 overall with a 5-5 conference record under Loeswick.
In the announcement press release, Wright said this about her arrival to the programs.
"My family and I are thrilled to join the UNF family. I am eager to work with our staff and student-athletes as we build a championship program in indoor and beach. I am well prepared and have outstanding experience in running a program that has both indoor and beach and our goal is to be the best mid-major school in the country that sponsors both. To become a championship program, it requires vision, hard work, and buy-in from everyone. We have to know where we want to go as a program and put in the time and work necessary to get there. You can build a championship culture and still have tight knit relationships on the team. Bringing a vision to fruition is what I've always done, and I plan to do it again at UNF."