Gloria Turner turns down SG VP position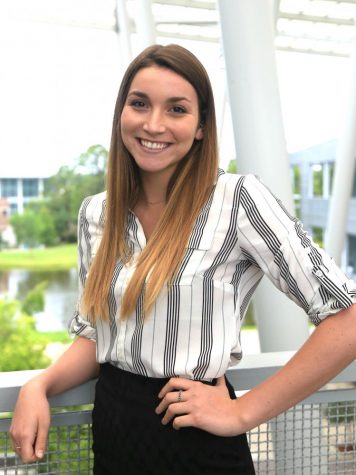 On Feb. 2, acting Vice President Gloria Turner appeared before the Government Oversight Committee to announce that she has turned down the position of Student Body Vice President. Instead, she said she will continue in her duties as Chief of Staff.
In an interview with Spinnaker, Turner said she believes the students are looking for consistency and stability in Student Government, so the title change would not be ideal. She also believes she can be more effective and better serve the students as the Chief of Staff.
"If I were to go through the whole process and become Vice President, I would really only have two months," said Turner. "And the way it would be structured within this administration, I would have the same duties and responsibilities that I do now."
In a previous interview with Spinnaker, Student Body President Thomas Beaucham also mentioned that Turner's duties would, for the most part, remain the same. The change would be her title.
Turner said her involvement in SG is because of her love for UNF and her desire to serve the students.
This year, as the acting Vice President, Turner was involved with the creation, planning, and execution of Mental Health Awareness week from Jan. 22 to 26, the open forum on Jan. 31, and a pregame pep rally on Feb. 1.
"I've been really lucky to work closely with Director [Celeste] Watkins and my executive staff to come up with all of these great initiatives and be able to start moving forward," said Turner.
Despite the fact that there has already been a resignation in SG this semester, Turner believes most, if not all, of SG is there for the right reasons and are student focused.
Looking towards the future, Turner said SG is planning on having open forums more often. There will be a forum on the last Monday of February and March. She also said SG is considering possible renovations in the student lounge.
The interview concluded with Turner saying that she wants students to know that if they don't like something, they have the voice and opportunity to change it.
—
For more information or news tips, or if you see an error in this story or have any compliments or concerns, contact [email protected].