Restaurant Review: Safe Harbor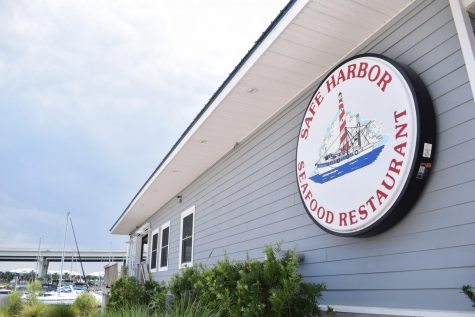 As a food lover and someone who is new to local food in Jacksonville, I decided to ask around and find some that would have me talking about it for days on end. In my quest to do just that, I wound up at a seafood restaurant called Safe Harbor.
With the restaurant sitting not too far from Jax beach itself, I didn't find it too hard to believe the food was fresh, and the glass-covered cooler lined with fish helped strengthen that belief. But even with the welcoming atmosphere and a beautiful view of the water, the food needed to live up to the high expectations my empty stomach had at 3:30 in the afternoon.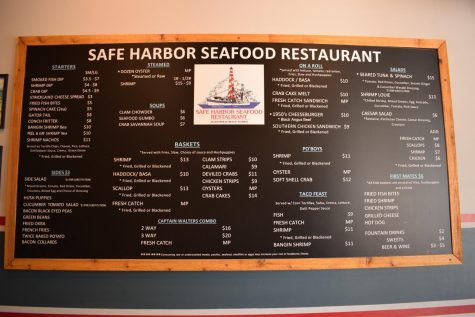 For my late lunch, the cashier recommended that I get the "pick 2" which, for me, included fried redfish, blackened shrimp, hushpuppies and fries. It didn't take very long for the food to come out and, from my first impression, it didn't appear to be rushed or poorly prepared.
I didn't think the fried fish was something to go home and tell everyone about because it was fried in a simple batter with very little extra seasoning or spices, but it was still enjoyable and, most importantly, it tasted fresh. Paired with some freshly squeezed lemon juice and cocktail sauce, the fried fish could have satisfied anyone's hunger.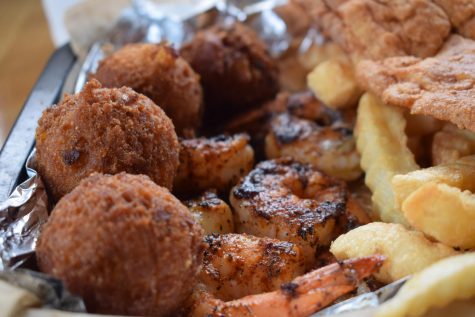 Let me tell you, the blackened shrimp is definitely something I would tell any and every one to order for the simple fact that I have not stopped thinking about it since I left the restaurant. It was seasoned and cooked to perfection– not too salty and wasn't tough or rubbery to chew. All seafood lovers need to try it, and maybe even order other blackened items on the menu because, if it is anything like the shrimp, you won't regret it.
The hushpuppies were a good pair with the shrimp because of the two's flavor and texture combo. I could have eaten 15 of them without giving it a second thought because they were crispy on the outside, warm and fluffy on the inside and had the right balance of corn, breading and spices. However, the fries were my least favorite part of the whole dish because they were very generic fries that were lightly sprinkled with seasoning salt for taste. My suggestion? Just substitute the fries for hushpuppies unless you really just like the thought of fries with your seafood.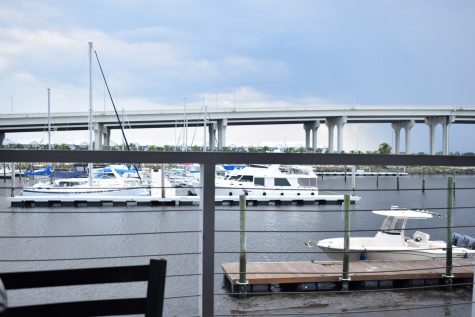 Overall, I would definitely go back to Safe Harbor the next time I'm in the mood for fresh seafood. When it comes down to the cost of my meal, I think it was an average price you would expect to pay at a seafood restaurant of about $20 total. I had enough to fill my stomach and even had a little to take back to enjoy as a late-night snack. I would say this restaurant recommendation was a good call by the locals.
Safe Harbor:
Address:  2510 2nd Ave N, Jacksonville Beach, FL 32250
Phone:  (904) 479-3474
—
For more information or news tips, or if you see an error in this story or have any compliments or concerns, contact [email protected].