Rates of chlamydia, gonorrhea and syphilis are on the rise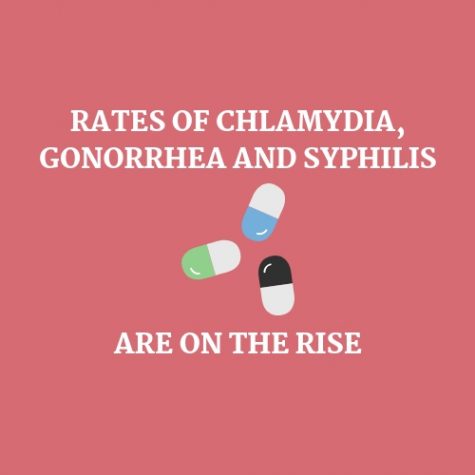 Rates for chlamydia, gonorrhea and syphilis rose for the fourth consecutive year in the United States, according to the Centers for Disease Control and Prevention.
In 2017, nearly 2.3 million cases of chlamydia, gonorrhea and syphilis were diagnosed in the U.S., and preliminary data indicates last year's staggering figure eclipsed the previous record: 200,000 cases in 2016
"I think one of the reasons for the climb is the fact that there is no signs or symptoms," Elissa Barr, a professor of public health at the University of North Florida said.
Chlamydia, which is caused by the bacterium chlamydia trachomatis is the most common STD.
The 2017 preliminary data for chlamydia, showed more than 1.7 million cases were diagnosed. Those most affected were females between the ages of 15-24, according to the CDC.
"If you look at some of these European countries, they are very pro-condom," Barr said. "They are promoted and their STD pregnancy rates are minimal compared to ours."
The 2017 preliminary data for gonorrhea showed an increase of 67 percent from 2016. The CDC reported that diagnosis for men nearly doubled from 169,130 to 322,169.
Meanwhile, the 2017 preliminary data for syphilis also show diagnosis rose by 76 percent from 17,375 to 30,644 cases. Primary and secondary syphilis are the most infectious stages of the disease, according to the CDC.
Behavior modification, education and regular STD screening tests for sexually active individuals were highlighted by the CDC.
"I feel like STDs should be preventable if everyone would just be safer and use all the contraceptives that are available to them," Christian Baez, a freshman majoring in elementary education at UNF said.
The CDC estimates that 24,000 women will become infertile each year due to undiagnosed sexually transmitted infections, with an estimated direct cost annually of about $16 billion.
—
For more information or news tips, or if you see an error in this story or have any compliments or concerns, contact [email protected]