Jaguars vs. Titans preview: AFC South Showdown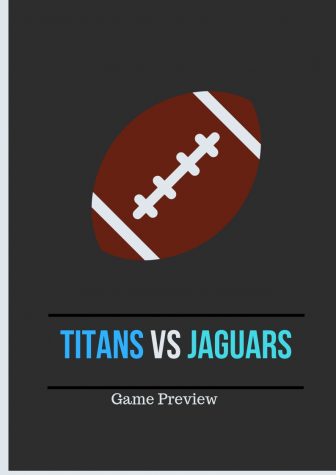 The Jacksonville Jaguars have started the season red hot with a 2-0 start.  Fans were impressed after the Jags upset the AFC defending champions, the New England Patriots.  
There is a lot of talk if this Jaguars team can make a super bowl run or not. So far this season, they have proven to everyone that they can be legitimate contenders this year.  
The Jaguars lead the AFC south by a game and could lead the division by two games with a win this Sunday against the Tennessee Titans. This game will be a one-sided affair as the Jaguars defense will swallow up the Titans offense. After two games this season, the Jaguars total defense ranks seventh in the NFL while the Titans ranks twenty-sixth. The Jaguars offense ranks ninth while the Titans ranks twenty-fifth.  
With the Titans possibly losing their star player in Marcus Mariota due to an elbow injury, the Jaguars won't have to worry about the dual threat Quarterback on Sunday. Blaine Gabbert will step in for the Titans if Mariota sits out. Gabbert played for the Jaguars back in 2013. The former Jaguar is known as a journeyman, bouncing around from team to team in case they need a temporary Quarterback.
On the Jaguars side of the ball, Blake Bortles had a phenomenal performance last Sunday against the Patriots (377 passing yards and four touchdowns). Bortles can expose the Titans defense by moving the chains with short passes and can also pull off a read option every now and then for a big gain of yardage. Leonard Fournette was limited in practice Wednesday, according to CBS Sports, and is moving in the right direction. If Fournette plays, that could be a major impact for the offense.
The player to watch for the Jaguars offense on Sunday is Wide Receiver Donte Moncrief, who is the Jaguars best route runner on the team. Having Moncrief match up with former New England Patriot, Malcolm Butler, will be entertaining. Butler hasn't had a great start to the season as he has allowed 257 yards when targeted 17 times, also allowing three touchdowns (most in the NFL).
The Jags should win big on Sunday with the home field advantage, a ferocious defense, and a Quarterback who is turning some heads in the NFL.
—
For more information or news tips, or if you see an error in this story or have any compliments or concerns, contact [email protected]