UNF's Dana Roskic named to Team Canada in Youth Olympic Games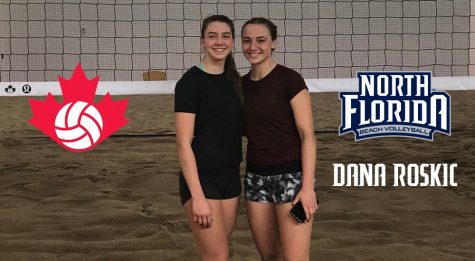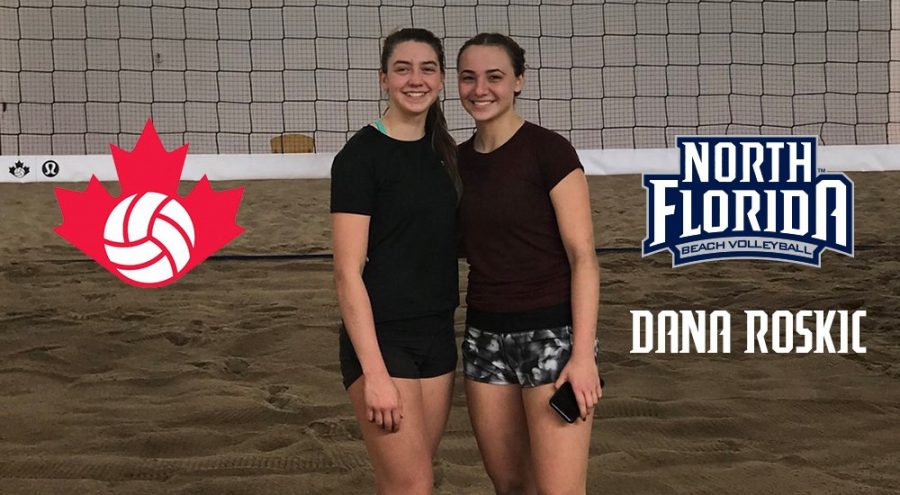 Freshman Dana Roskic first got the news about representing the Canadian Beach Volleyball team in the Youth Olympic Games when her volleyball partner called her after a class.
"One day I came out of class and she said, 'I need to call you.' I was literally walking around campus and asked her, could it wait? She said no, call me now. When she told me, I was so in shock," Roskic said.
The Toronto native talked to Spinnaker about what she hopes to learn throughout the Youth Olympic Games and her experience in past tournaments.
"I was in an international competition this past July and it made me grow so much as a player because I was competing against athletes at a really high level," Roskic said. "I think this tournament is so much bigger that it's going to bring up so much more competition."
Being a freshman, Roskic mentioned how much the coaches and her teammates have taught her so far this year.
"I've learned a lot about trusting everyone and trusting each other and that everyone has the best interest at hand," Roskic said. "Everyone's doing all they can to improve and we're all on the same track. It's about how much effort you put in and it's about your attitude to the game."
Roskic talked about her competitive mentality and how her hard work has paid off to get where she is now.
"All my life, I have been very competitive. I've always wanted to go somewhere bigger with any sport that I've ever done," Roskic said. "Being selected to something this big is such an honor and it's proven how much of my work I've put in and how much it's paying off."
According to the Youth Olympic Games official website, competition matches for Beach Volleyball start on Oct. 7.
—
For more information or news tips, or if you see an error in this story or have any compliments or concerns, contact [email protected]