Marchese goes the full nine in win over Highlanders
Senior Nick Marchese tossed his first complete game in an Ospreys uniform and silenced the Highlanders for a 5-2 UNF victory.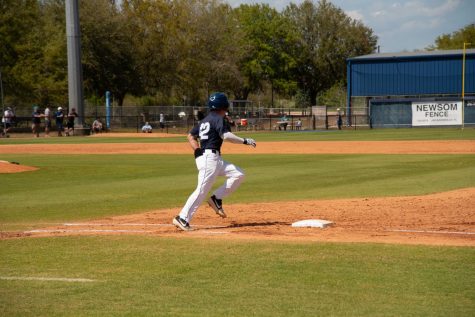 The Highlanders got on the board first with an RBI double by Senior Michael Anastasia in the top of the third for a 1-0 NJIT lead.
Junior Blake Marabell tied the game up in the fifth by driving a double to left center and plating a runner for the Ospreys first run of the game. That wasn't the only run of the inning as Senior Jay Prather scored one on a single to first base and Junior Tanner Murphy chipped in with an RBI double to score one. Seniors Wes Weeks and Alex Reynolds continued to bury the Highlanders with RBI singles and pushed the lead to 5-2.
A solo smash by Sophomore David Marcano in the sixth wasn't enough to get back in the game as the Ospreys eventually won 5-2.
Marchese was electric on the mound as he went the full nine innings and only allowed two runs(one earned) and punched out six.
Worth Noting
Four Ospreys recorded stolen bases throughout the game.
The win improves UNF to 20-16 (6-5 ASUN) and the loss drops NJIT to 11-17-1 (3-8 ASUN).
The Ospreys look to go for the sweep on Sunday, April 14 at 1:05 pm.
__
For more information or news tips, or if you see an error in this story or have any compliments or concerns, contact [email protected].