Men's basketball falls to Liberty in first home loss of season
The University of North Florida (UNF) men's basketball team faced off against the Liberty University Flames on Saturday, who brought an end to the Ospreys' home winning streak with a 73-62 win.
This loss snapped a nine-game home winning streak for the Ospreys, one that could be traced back to last season.
The Ospreys started off strong in the first half, shooting efficiently with a 57.7% field goal percentage compared to the Flames' 45%. This, along with an impressive 55.6% effort from the three-point line is what allowed the Ospreys to take a 37-35 lead going into halftime.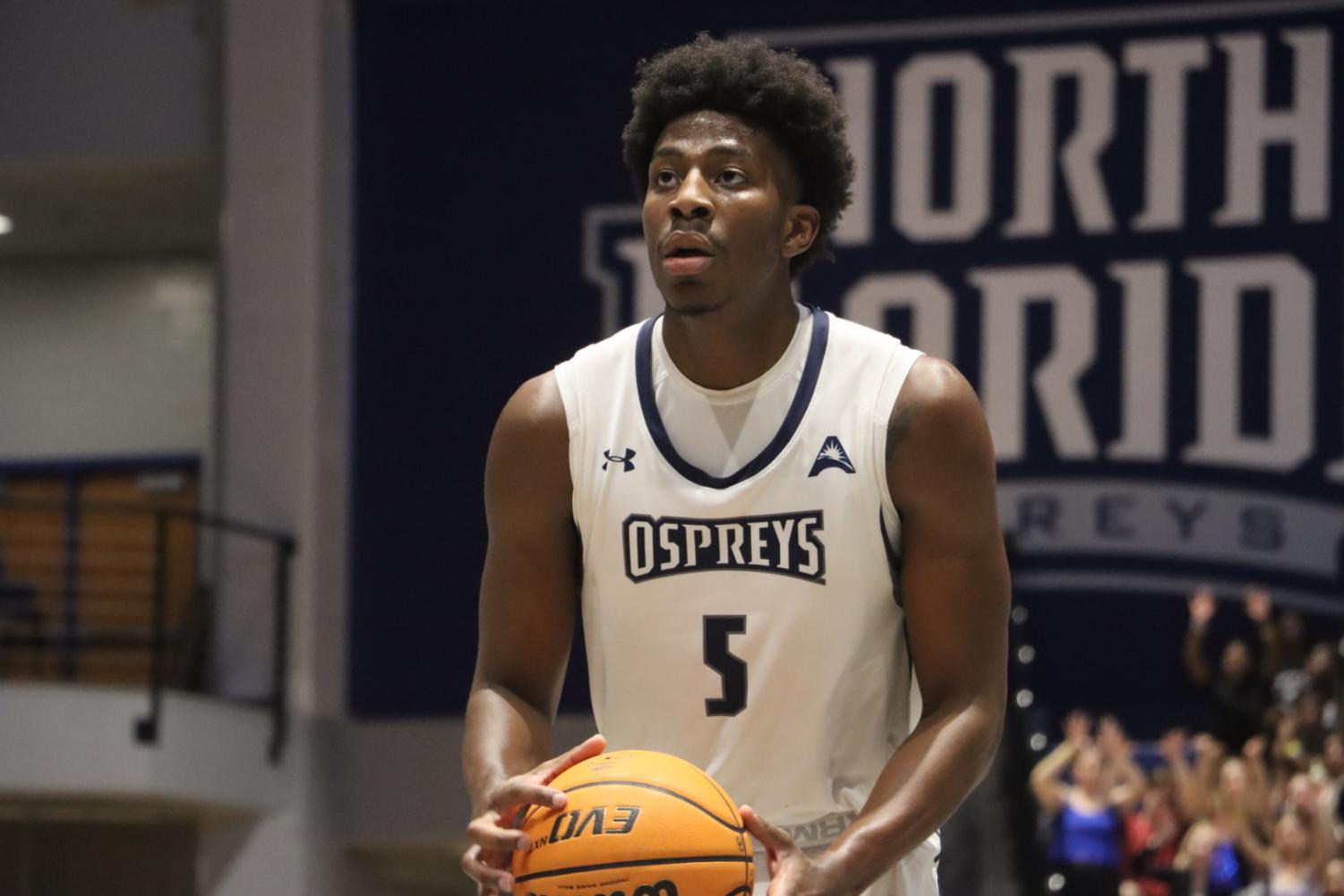 UNF had trouble in the second half however, especially when defending the interior. Throughout the game, Liberty scored 34 of their 73 points in the paint, with 17 of those points coming as the result of an offensive rebound.
When asked about what could be improved in terms of interior defense, head coach Matthew Driscoll believes that there is lots of work to be done in the coming week to finish games.
"To their credit, they did a good job getting down for the rebound, getting their hand on the ball and getting tip-ins, which is something we actually talked about quite a bit," Driscoll said. "I think we kind of gave a formula on how to play them in the way in which you play them, but the other guys took advantage of that and we didn't complete the deal."
Despite the disappointing loss, many players on this UNF squad had outstanding performances in this contest.
One such excellent outing was the production by redshirt-junior guard Jose Placer, who was excellent from beyond the arc., shooting 4-9 from three in a 19-point performance.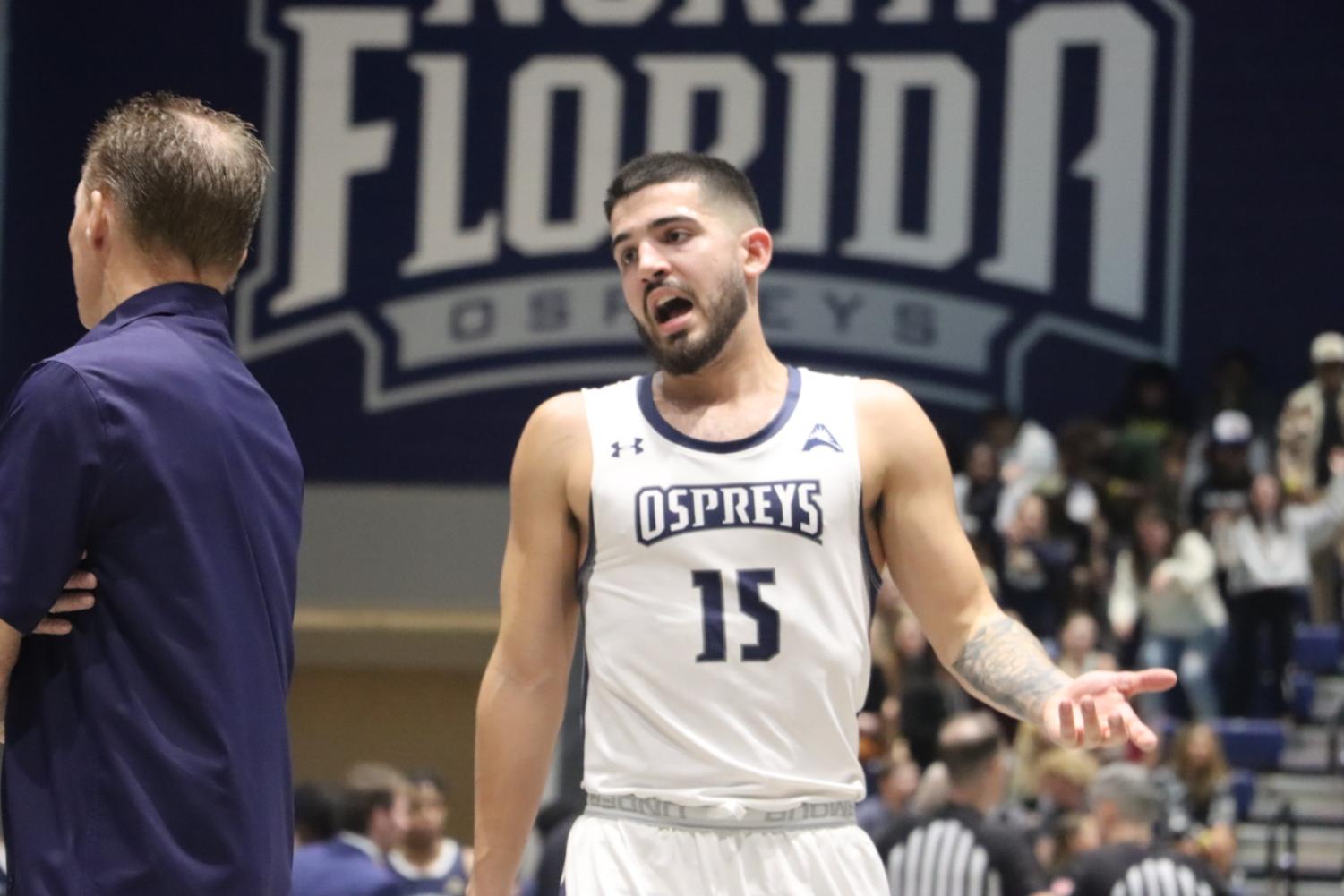 When asked about what led to his excellence from deep, Placer credited the trust of his teammates and coaches as the edge he needed.
"I think that my teammates and coaches just telling me to continue shooting through the I guess slump, or whatever you wanna call it [helped]," Placer said. "I just think that, you know, I'm making shots and I'm gonna continue to shoot them."
This UNF squad will look to improve their record, as they currently sit at 8-12 and ranked 11th in the ASUN conference, with ten games left before the tournament.
The Ospreys will be on the road this week, with away matches against Central Arkansas on Thursday and North Alabama on Saturday giving UNF the opportunity to improve their place in the ASUN standings.
___
For more information or news tips, or if you see an error in this story or have any compliments or concerns, contact [email protected].