The future of the world's new normal after COVID-19
It's been nearly a year since the University of North Florida stopped mandatory self-reporting of COVID-19 cases. The campus community is on its way to recovering some sense of "normalcy," but even though the pandemic is over for many, COVID-19 hasn't completely gone away.
With the requirement of reporting positive cases gone, students like Florianne Silva are concerned about the safety of students and their families.
"Even now, three years after the start of the COVID-19 pandemic, there are still people getting seriously ill," Silva, a third-year UNF student studying kinesiology, said. "Not requiring students to report positive cases not only puts students at risk but people that they come into contact with as well."
Though symptoms may not directly affect someone if they are asymptomatic, she asks what about your friends, your family or even your coworkers? 
With so much concern, Student Health Services Director Dr. Valerie Morrison said that even though UNF doesn't require students to report if they test positive, SHS is still monitoring positive cases that they know of.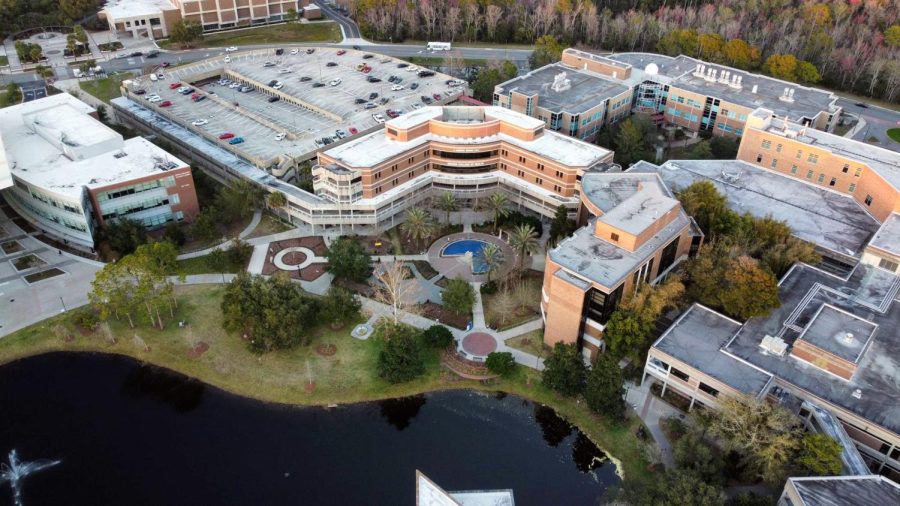 Those cases are primarily found when students are tested by SHS and return positive.
The CDC's coronavirus guidelines have also evolved since the start of the pandemic and five days of isolation are now recommended instead of a quarantine period.
Though at first there may not seem to be much of a difference between the two, the benefit of isolation over quarantine is that instead of being used when exposed to illness, isolation is only used when someone tests positive.
"Students should be cautious of any illness going around because whether it's a cold, the flu, COVID-19 or some other virus, it can be hard to distinguish between them," Dr. Morrison said. "It's best in these cases to just get tested."
While the phrase "returning to normal" has been tossed around over the past few years, that may not be the case. Instead, the world is still adjusting to a "new normal." Dr. Morrison said that part of it will be adding the COVID-19 vaccine to other annual shots, like the flu vaccine.
 Even with COVID-19 looking to be part of our new sense of normalcy, here's advice from Dr. Morrison:
"In order to stay healthy, it's important to remember to just stay clean, wash your hands, do your laundry, try to get vaccinated, and of course, you can choose to wear a mask if you wish."
___
For more information or news tips, or if you see an error in this story or have any compliments or concerns, contact [email protected].