Brawl-low up: Suspensions served following clash between UNF and Austin Peay
Violence erupted at the conclusion of Saturday's men's basketball game between the University of North Florida and Austin Peay State University. The respective athletic departments released statements that evening, but a verdict was finally announced on Monday.
The ASUN Conference handed out one-game suspensions to UNF forward Jonathan Aybar along with three APSU players, including Cameron Copeland, Carlos Paez and Kamarie Coffey, who APSU decided to suspend for an additional game.
UNF and Austin Peay's statements came Saturday night, but the ASUN remained silent. This was the case until Monday evening, when the conference released the following statement.
"Today, the ASUN Conference completed its review of the Saturday altercation between the Austin Peay and North Florida men's basketball teams. Three players from APSU (Kamarie Coffey, Cameron Copeland, Carlos Paez) will serve one-game suspensions in the Governors' next contest on Wednesday vs. Stetson. One UNF player (Jonathan Aybar) will serve a one-game suspension in the Ospreys' next contest this Wednesday vs. Eastern Kentucky."
This ruling is essentially meaningless for Austin Peay, who has long been out of postseason contention. For the Ospreys, though, losing a key contributor like Aybar during the final week of the regular season could be detrimental.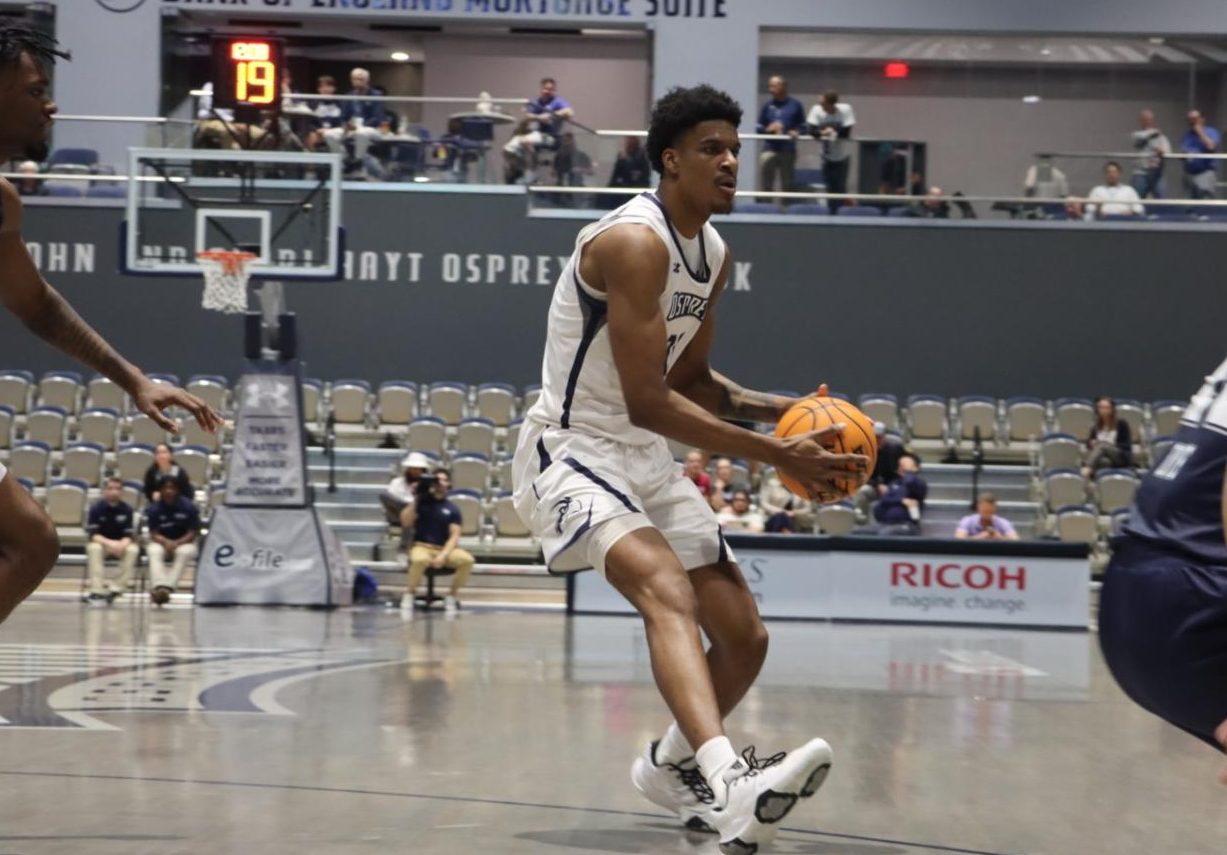 The Ospreys will be without their big man on Wednesday against Eastern Kentucky, a formidable opponent with a record of 18-11 this season. With the ASUN tournament taking place next week, only the top 10 teams in the conference standings qualify.
UNF currently occupies the eighth seed, with Queens and Florida Gulf Coast lurking closely behind in the final two spots. The Jacksonville Dolphins are on the outside looking in, but depending on this week's results, any of these teams could punch their ticket to the postseason.
Not much was initially said regarding the incident, with UNF Head Coach Matthew Driscoll stating the following on Saturday.
"It was a tough loss in an important ASUN game today and unfortunately it ended how it did," he said in the statement. "[Aybar] went to make a play to contest a dunk in the final seconds but ultimately it shouldn't have come down to the last play. We will move forward as a team in the final week of the regular season."
Following Monday's verdict, both teams released reiterations of the ASUN's announcement. UNF's statement added that "No further comments will be made publicly from UNF Athletics regarding the matter."
The impact of Aybar's absence is yet to be seen, as the Ospreys will be one short on Wednesday against the EKU Colonels. The game tips off at 7 p.m. in UNF Arena.
___
For more information or news tips, or if you see an error in this story or have any compliments or concerns, contact [email protected].