Men's basketball's season comes to end in early exit from ASUN tourney
LYNCHBURG, Va. – The University of North Florida Ospreys found themselves on the wrong end of a last-second game-winning shot on Monday, eliminating them from the ASUN tournament at the hands of Bellarmine University.
These two teams just faced off in the regular season finale on Friday, but met back up this week due to their seeding in the tournament. UNF expressed confidence going into this first-round match following Friday's win, but were aware that beating a quality team like the Knights twice in a row is no easy task.
The game itself took place at the home of the Liberty Flames, who Monday's winner would face on Tuesday in the quarterfinals. As just one of two conference tournament games on Monday, eyes all across America were on this showdown to see who would advance.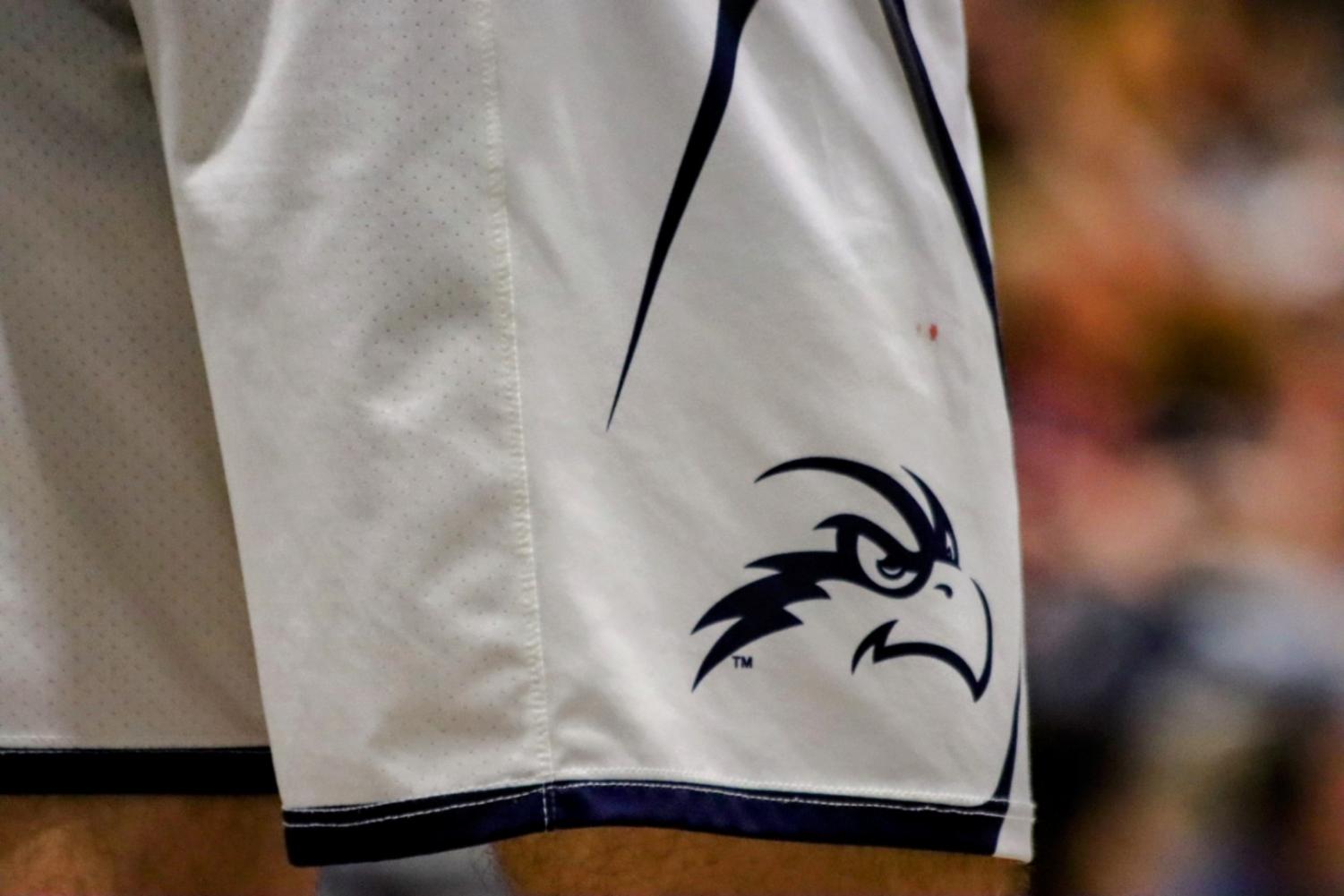 The Ospreys got off to a hot start, jumping out to a 10-4 lead. Things would even out as the Knights got comfortable, setting the pace for the back-and-forth contest that was soon to follow. Guard Jarius Hicklen was a key reason for UNF's early success, hitting four of his first five attempts from three-point range.
A Ben Johnson three-pointer, part of his 26-point night, gave Bellarmine its first lead of the game with just under ten minutes remaining in the first half. The Knights started to pour it on, expanding the lead to seven points.
UNF roared back, tying it up with under two minutes until the break. A pair of free throws by forward Jonathan Aybar and a Chaz Lanier layup gave the Ospreys a 38-37 lead going into halftime. It was evident that Bellarmine had adjusted following Friday's loss and that they would not be easy pickings.
The second half was much of the same, with both teams striking back and forth. With just under three and a half minutes left, the Knights grabbed a three-point lead. This was followed by a scoreless stretch of over two minutes, until Bellarmine extended their lead to five.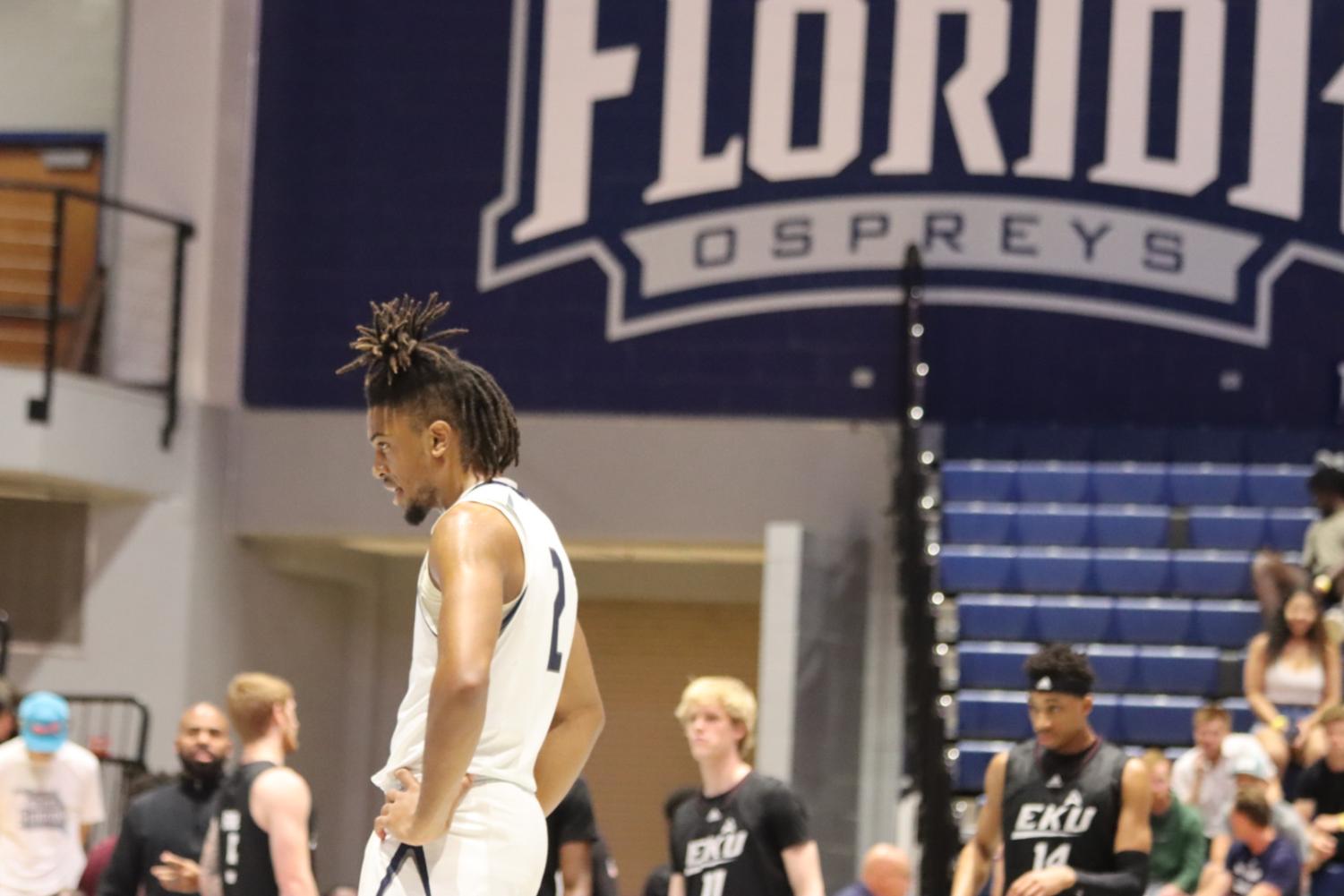 UNF wasn't done, though, as Chaz Lanier hit a wide-open three to put the Ospreys back within reach. Bellarmine did what they needed to at the line, but forward Carter Hendricksen dunked it with just nine seconds left to tie the game 74-74.
What happened next will haunt Osprey fans for years to come.
Bellarmine took the ball down the court, with guard Juston Betz heaving up a fadeaway jumper. The ball clanked off the front of the rim. It then took an inexplicable bounce and went in. The Knights had ripped the lead, along with the hearts of UNF, with under one second remaining. 
The Ospreys slung the ball down the court, but a miracle wasn't in the cards Monday. Bellarmine celebrated as UNF players looked on– stunned, baffled, and everything between. 
JUSTON BETZ FOR THE WIN ‼️

WE ARE MOVING ON ‼️ pic.twitter.com/lhVWHbQGmy

— Bellarmine Men's Basketball (@BUKnightsMBB) February 28, 2023
Losing on a single shot in this fashion is heartbreaking, but head coach Matthew Driscoll knows that one lucky bounce wasn't the reason they lost.
"Unfortunately, you have to look throughout the whole game and some of the things that we had done [and] had been doing," Driscoll said. "For whatever reasons, we decided to go away from our principles."
Despite a great night from beyond the arc, the Ospreys were dominated in the paint. This was surprising given the Ospreys' size advantage over their opponent.
This marks three seasons in a row that the Ospreys have failed to make it past the first round of the ASUN tournament, a disappointing streak to say the least. This season's team boasted a roster – led by Hendricksen – that should have been able to turn things around.
Hendricksen's graduation means that guards Jose Placer and Jarius Hicklen will be left to try and lead this program back to winning ways. With 2015's March Madness appearance long in the rear view, it's been nearly a decade since UNF made real noise.
A lack of postseason results can weigh down on a program and its ability to bring in talent. Only time will tell whether UNF can get things going in the right direction. As for now, Osprey fans are left to sulk and hope that things will get better until next season rolls back around in November.
___
For more information or news tips, or if you see an error in this story or have any compliments or concerns, contact [email protected].