Hendricksen shines on senior night, leads men's basketball past Bellarmine
The University of North Florida Ospreys capped off the men's basketball regular season Friday with a 79-67 win over Bellarmine University as Carter Hendricksen, the team's lone senior, was celebrated.
Already having punched their ticket to the ASUN tournament, the Ospreys didn't necessarily need a win. However, Friday's result moved UNF up to the seventh seed. This essentially makes no real difference, though, as they will still face Bellarmine on Monday in the first round of the tourney.
The Birds of Trey started off the game living up to their name, knocking down two three-pointers to grab an early lead. It was back and forth for much of the first half, but a late 6-0 run by the Knights gave them a 39-38 lead going into halftime.
Much like Wednesday's win against Eastern Kentucky, the opening minutes of the second half were pivotal in the outcome of the game. The Ospreys were able to build small leads here and there, but weren't able to pull away. Hendricksen helped spearhead the effort in his final game at UNF Arena, drilling three three-pointers in a row to give UNF a 58-53 lead.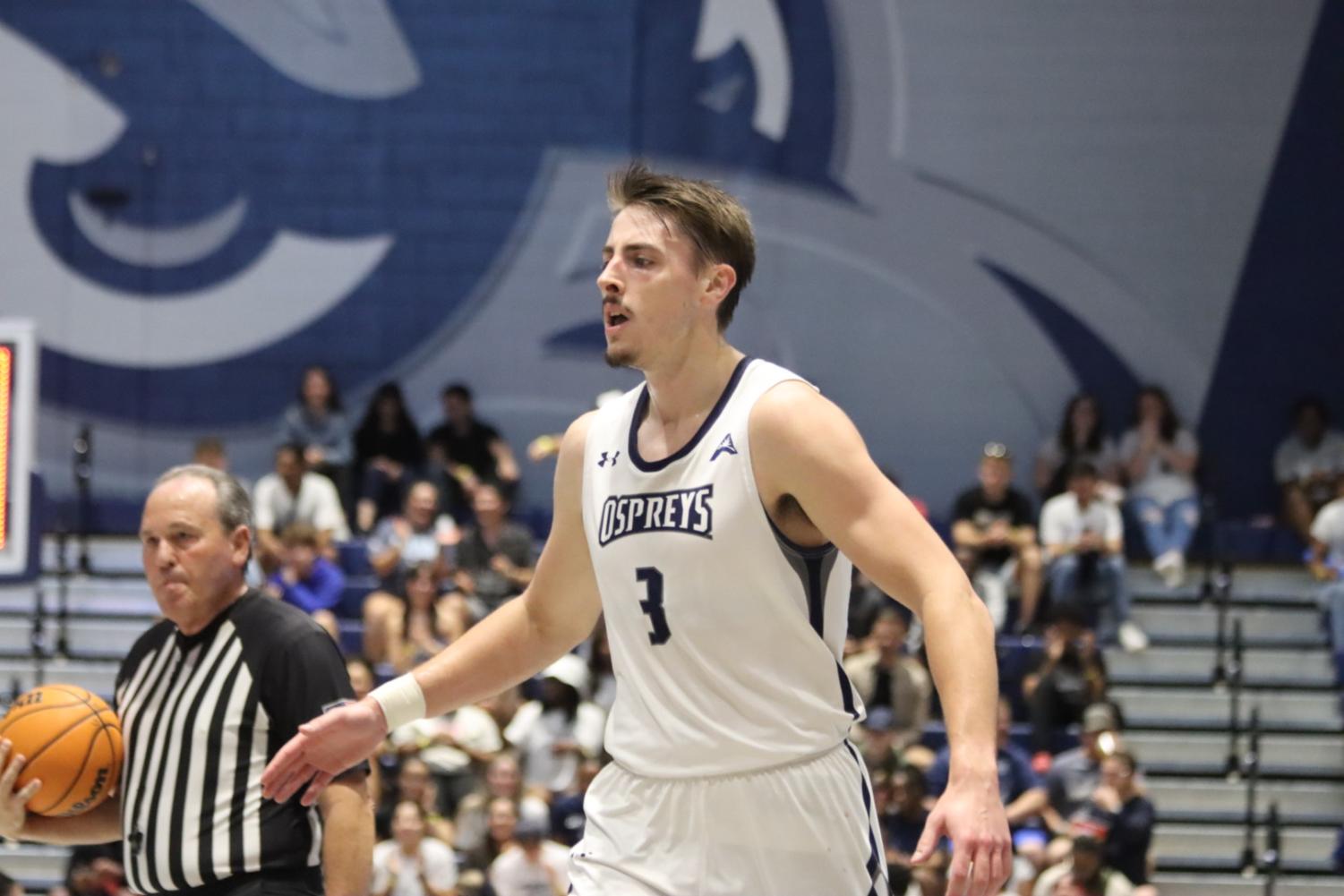 His 25 points and nine rebounds capped off an excellent regular season and an even better career. The job's not finished, though, something we'll get to later.
With just under five minutes remaining, guard Jarius Hicklen drilled a three-pointer to push the UNF lead to 13 points. Hicklen was another key factor in the win, hitting four shots from deep en route to a 14-point performance.
From here on out, it was smooth sailing for UNF. Bellarmine narrowed it back down to an eight-point deficit, but couldn't get any farther as the Ospreys coasted to a 79-66 win.
Following the game, the festivities continued as head coach Matthew Driscoll and Hendricksen addressed the crowd. The squad then carried out their traditional lap around the arena to high-five the fans in attendance.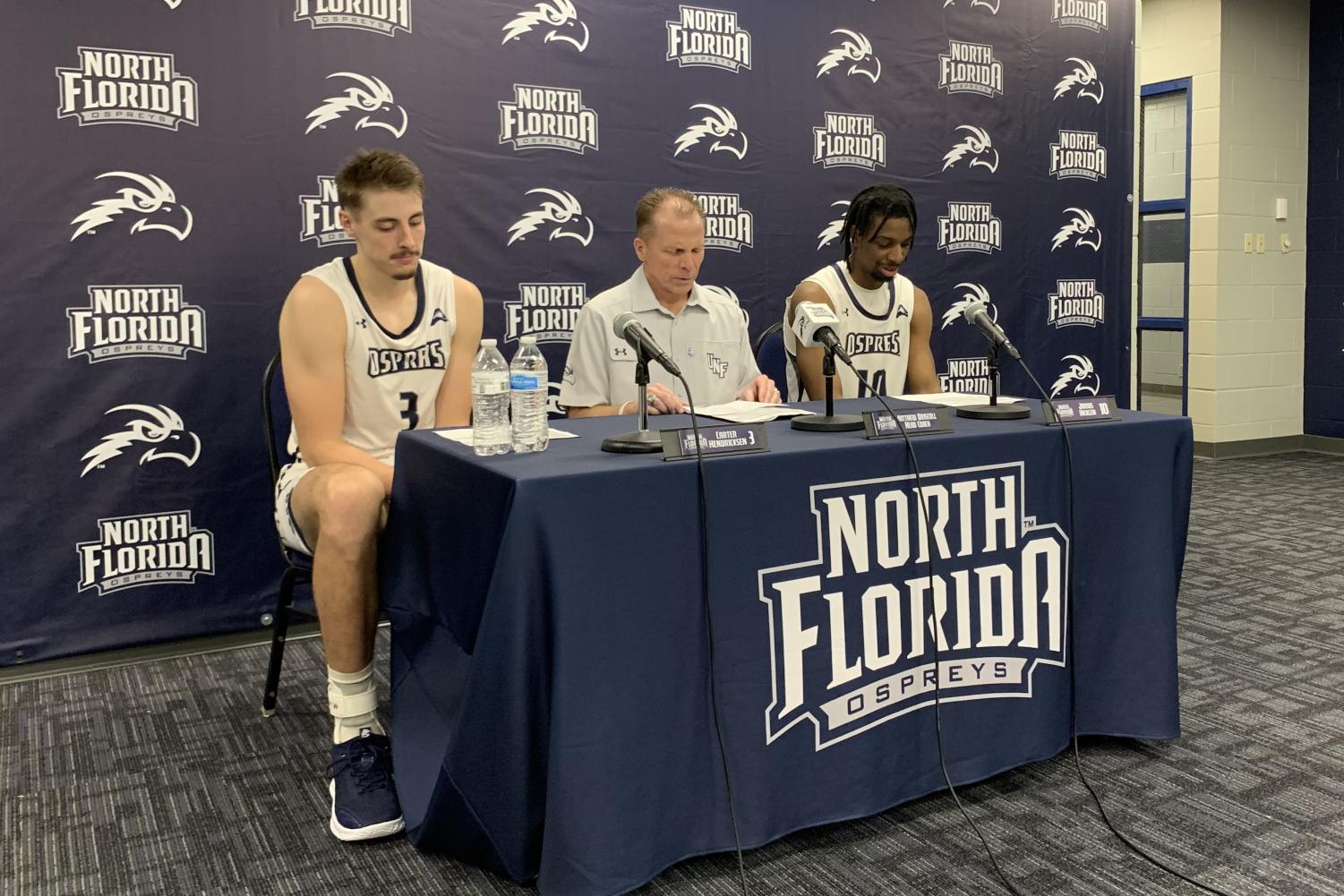 The postgame press conference was filled with Hendricksen's family and friends, who were able to take in his 46th career win at UNF Arena. Athletes may seem stoic on the court, but Hendricksen didn't beat around the bush regarding how emotional of a night it was for him.
"Just being a part of the atmosphere and all of the love I was feeling from warmups," Hendricksen led with. "I did my best not to shed a tear, I may have covered it up."
With the regular season out of the way, the Ospreys turn their sights to Lynchburg, Va., where they will take on Bellarmine yet again on Monday in the opening round of the ASUN tournament. Playing the same team back-to-back can present challenges, but the team is looking forward to it as a positive scenario.
"You're playing the same team, so the scouting's pretty simple," Driscoll said. "We just played them for forty minutes, so it's better than a scout… Monday night, we'll get it on."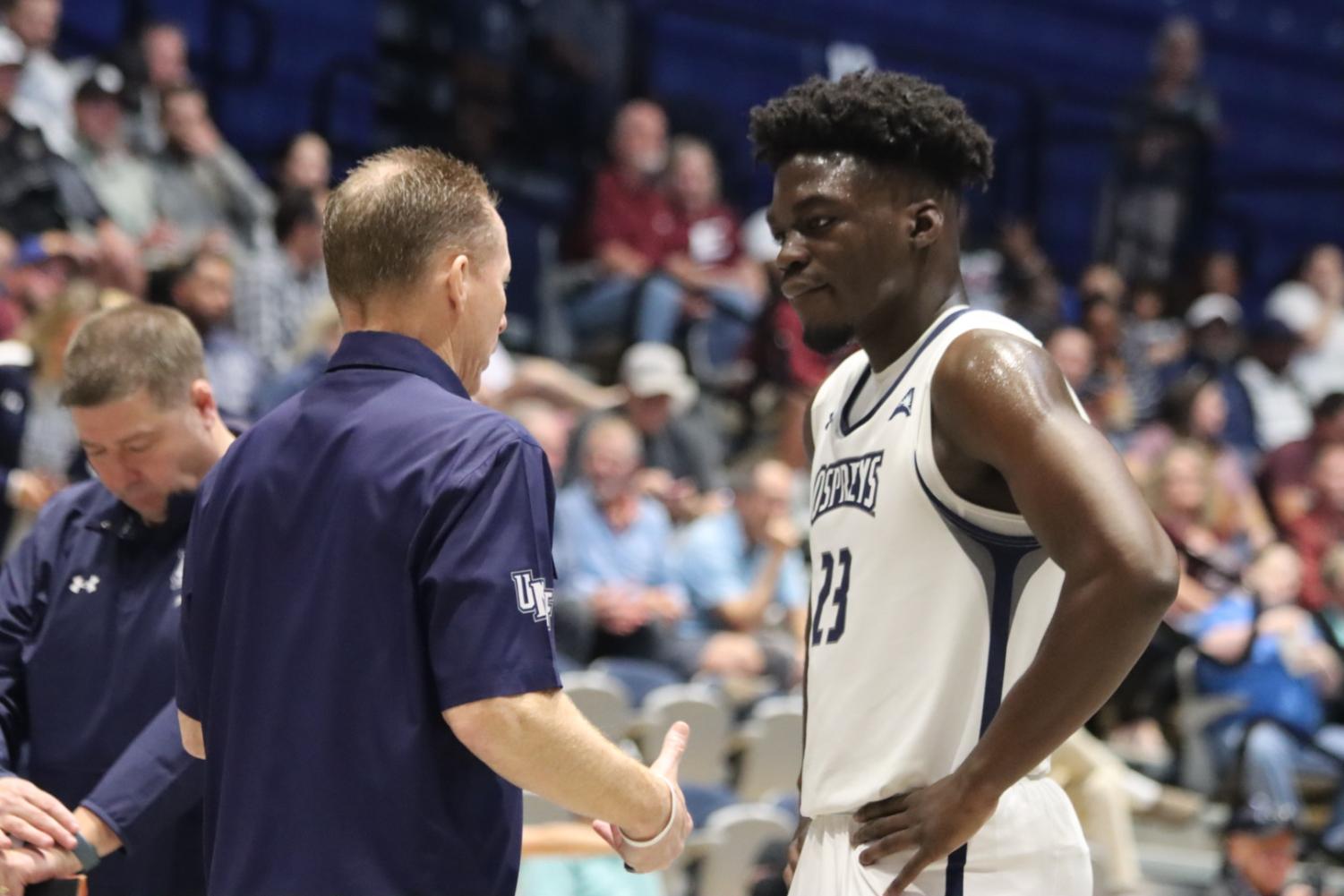 If UNF can make it past Monday, it will be a tough road ahead. They would then take on No. 2 seed Liberty University, who they lost to earlier this season 73-62, in the quarterfinals. Getting there is the main priority now, though, as the Ospreys will need a win Monday to make any of that possible.
One thing's for sure: This team is not scared of the challenge ahead.
___
For more information or news tips, or if you see an error in this story or have any compliments or concerns, contact [email protected].