What to Expect for Super Bowl 52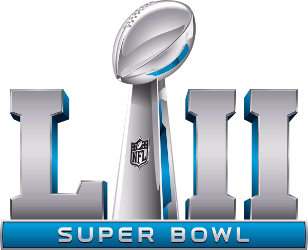 While many of us are still licking our wounds after the Jaguars loss in the AFC Championship two weeks ago, we have to be honest with ourselves and admit we'll be watching the Super Bowl regardless. So whether you're rooting for the Eagles, Patriots or are just tuning in to watch some wacky commercials, here's what you can expect from the biggest game of the year.
The Patriots
Easily the most hated team in the NFL, the Patriots will only be cheered on by those from New England, fans of teams who the Eagles knocked out of the playoffs (Falcons, Vikings) and that one guy at the bar with a Tom Brady tattoo on his bicep.
The real reason behind this hatred is the team's continued success. The Patriots have played in seven of the last 16 Super Bowls and ultimately have come away with five rings. One of those rings came following a 24-21 victory over the Eagles way back in 2005 when Donovan McNabb was an NFL quarterback and not just another sports personality accused of sexual misconduct and Head Coach Andy Reid could actually lead a team to a playoff win.
With Patriots tight end Rob Gronkowski (87) being cleared to play by concussion protocol, expect a whole lot of passes from Brady to be targeting the tallest dudebro in the league. If the Eagles somehow manage to prevent the inevitable end zone Gronk spikes, you can expect wide receiver Danny Amendola to receive some screen passes that gain way too many yards after the catch.
Super Bowl 52 is the Patriots to win. A loss will more than likely originate via their own mistakes and not from stellar plays made by the Eagles. Their key to success is limiting turnovers. But even if the Patriots do dig themselves in a hole early on, it isn't like that haven't miraculously come back to win in the past. If you search Super Bowl on the internet, you'll more than likely still come across articles praising the 28-3 comeback in last year's Super Bowl against the Falcons.
The Eagles
The Eagles have been considered underdogs ever since Nick Foles had to step in for the injured Carson Wentz. While it's almost certain more people would prefer an Eagles win over the Patriots, there's a case to be made for the Eagles to lose for the sake of the cities of Minnesota and Philadelphia, and that way the Crisco cops can stay home.
If the Eagles don't want their Cinderella story to morph into that of an ugly stepsister, they need an MVP performance from Foles along with a near flawless performance from the defense. While the run game averaged a stellar 4.5 yards per carry during the regular season, the Patriots defense can make opposing offensive run plays feel like trudging through no man's land.
Expect to grimace in horror at the multitude of Philadelphia fans sporting unnerving dog masks at the game before they make like a cat and try to climb a light pole. But it is 2018, and I wouldn't expect anything less from a fan base that somehow outdoes the antics of Buffalo fans jumping onto burning folding tables.
The Commercials
The only reason your mom watches the Super Bowl every year and the majority of what people will be discussing at work Monday is the infamous lineup of Super Bowl advertisements.
We've already seen a Peter Dinklage vs. Morgan Freeman rap battle previewed this week from Doritos and Mountain Dew. If that is setting any precedent for what we'll see grace our television this year, then I may need a defibrillator to survive the onslaught of creative marketing some 26-year old who pays too much attention to r/dankmemes came up with for Toyota.
You can expect beer companies to get political. Hardees to release a highly controversial burger commercial (again), and Papa John's to try to win millennial foodies back after blaming NFL protests for low sales.
The Halftime Show
Remember 2004, Janet Jackson and Justin Timberlake–sure do. This time Timberlake is taking the stage solo with no hopes of a NSYNC reunion or Janet Jackson duet in sight.
You can probably expect him to sing that one song from the movie Trolls and some other modern release before he brings sexy back and performs a song people actually like and remember fondly.
I'm personally just holding out hope for another Left Shark moment to make plugging in my cable connection actually worth while.
—
For more information or news tips, or if you see an error in this story or have any compliments or concerns, contact [email protected].