Super Bowl 52 Recap: Eagles soared, Patriots choked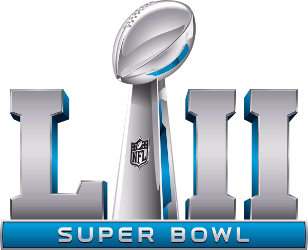 The Patriots lost!
That's enough of a recap for most NFL fans, but for the sake of those who weren't simply watching to see Tom Brady hold his head in his hands again here's how the big game progressed, minus that weak-sauce halftime show.
The night was exceptionally focused on offense as the two teams combined for 1,151 total yards, the highest in any game ever. Quarterbacks Tom Brady and Nick Foles combined for 874 passing yards with Brady's 505 passing yards breaking his record from last year's Super Bowl against the Falcons.
The quarterbacks were also involved in trick plays with drastically different results. The Eagles found Foles in the endzone while Brady failed to make the reception during the Patriots' trick play, securing a meme comparison.
— Mark (@tole_cover) February 5, 2018
The Patriots received their first offensive penalty in the playoffs last night following a false start by tight end Rob Gronkowski, sparking even more debate over the supposed favorability of NFL referees for the Patriots.
A controversial call would originate from an Eagles touchdown, where another catch-rule decision had to be made. These have historically favored the Patriots, but last night the Eagles were the beneficiaries of the questionable rule.
This did not sit well with announcer Cris Collinsworth, who gave the most biased Super Bowl play-by-play in the history of the NFL. The city of Philadelphia and much of the television audience for that matter were pleading for his head on a spike after he sounded downright disappointed with every Patriot misstep.
He seemed truly depressed when the game was practically sealed with a strip sack on Tom Brady with less than 2 minutes remaining. A history of miraculous Patriots comebacks made the 4th quarter an anxiety-filled nightmare for Eagles fans, but the night would end with the birds flying high.
Following the win, a drunk Kevin Hart would drop an F-bomb on NFL Network's post-game broadcast and the city of Philadelphia celebrated their first Super Bowl victory by…eating horse poop and destroying their city?
You do you, Philly! You might only win the Super Bowl once, so live it up!
—
For more information or news tips, or if you see an error in this story or have any compliments or concerns, contact [email protected].