Kayla Oxenrider joins UNF Women's Basketball coaching staff
After spending the last three seasons as the associate head coach and recruiting coordinator of the Women's Basketball team at Austin Peay, Kayla Oxenrider has been named an assistant coach for the Ospreys.
"I look forward to learning from Coach Gibbs and Coach D-Low (David Lowery), they've been at BCS programs already and they run their program like a BCS program and that's something I'm really excited to learn from," Oxenrider said
Oxenrider played basketball collegiately at Bloomsburg University in Pennsylvania as a guard/forward. She began coaching in 2013 at Albright College, a Division III school in Reading, PA.
After coaching at Albright, St. Francis, and Austin Peay, Oxenrider can use her experience from those teams as an asset when working with the Ospreys.
"I learned a lot of good things from the Universities I've been at. Working Division III, you had your hand in everything so I learned a lot of different tasks that could carry over," Oxenrider said. "Working at St. Francis, Adam Barrett, the associate head coach, was very detailed and I learned a lot of footwork stuff off of him. At Austin Peay,  I learned a lot of recruiting and creating relationships and the importance of team chemistry."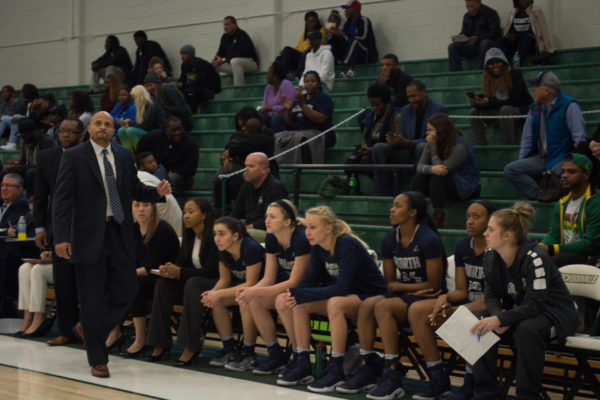 The importance of developing relationships was a major factor in why Oxenrider chose to coach at UNF.
"It's an absolutely beautiful campus and for me, everything is about relationships and how you interact with other people and I truly felt that every single person that I met here during my interview process was like family," Oxenrider said. "I feel like I can really learn from Coach Gibbs and the rest of the staff here."
When asked what the team goals for this season were, Oxenrider responded with one sentence.
"We want to make the NCAA Tournament."
The Ospreys return to action this fall. The schedule will be released at a later date.
—
For more information or news tips, or if you see an error in this story or have any compliments or concerns, contact [email protected]