UNF Women's Tennis lands international player
Drew McDonald, Sports Editor
July 5, 2018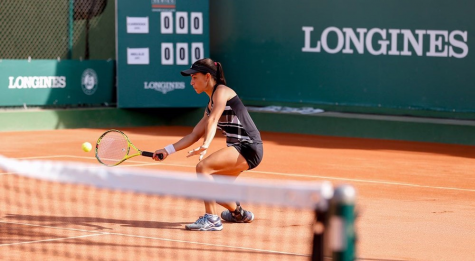 After winning the ASUN Tournament Championship last season, the UNF Women's Tennis Team has signed on Freshman Ana Paula Melilo from Sao Paulo, Brazil in hopes of winning gold once again. Spinnaker interviewed Melilo on her career and why she chose UNF.
Melilo started playing tennis at the age of six and prospered throughout her career.
"In 2016, I won the second round of [International Tennis Federation] juniors in Brazil against Maria Conrado. She is now 35 of ITF juniors, so it was an impressive win," Melilo said.
On her way to success, Melilo suffered an injury that affected her physically and mentally.
"When I was playing my best tennis (right after the win over Maria Conrado in 2016), I had a tough injury in my left leg and this injury kept me away from the courts for two months," Melilo explained. "It was hard to believe that I would be able to play well again because I was at my best shape, but I did a great job with my psychologist so that I could stop the 'bad feelings' and only think that I would return the same or better."
Melilo has planned a variety of goals for her career at UNF both on and off of the tennis court.
"My goals these next years are improving my tennis to become a professional tennis player and to earn a good degree," Melilo affirmed.
Before deciding on UNF, Melilo received offers from schools such as Louisiana State University, University of Texas-San Antonio and Kansas State. When it came down to it, Melilo had several factors to consider in making her final decision.
"I wanted to go UNF because it includes all the factors I consider essential to grow as a student and player," Melilo said. "I could tell by Coach Cobra the good atmosphere and vibe and power of the team, and the strong academics. The facilities are awesome, so I decided that UNF will be my second family now and I'm so proud of it".
UNF Women's Tennis returns this coming fall semester, and they will reportedly be looking to use the momentum from last season to propel them forward into the new season.
—
For more information or news tips, or if you see an error in this story or have any compliments or concerns, contact [email protected]