Pfent's grand slam propels Ospreys over Lions
A key pinch-hit grand slam from Freshman Paige Pfent lifted the Ospreys over UNA in a 5-2 win.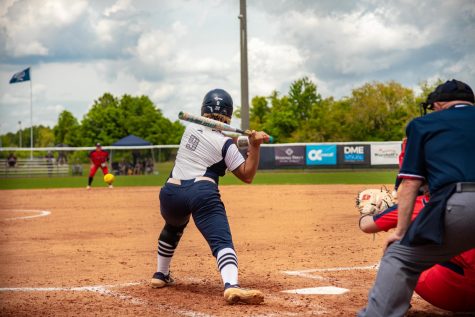 The Ospreys got on the board in the top of the first with an RBI single to right by Senior Tiffany Lower for an early 1-0 lead.
A two RBI single by Junior Danielle de Ruiter in the bottom of the second put the Lions back on top for a 2-1 lead.
Pfent was penciled in as a pinch hitter in the top of the third with the bases loaded and delivered with a towering fly ball to left that landed for a grand slam and pushed the Ospreys to a 5-2 lead.
Junior Morgan Blourne and Freshman Morgan Clausen were lights out as they combined for two and a third innings of work in relief, holding the Lions scoreless and cemented the 5-2 win over UNA.
Worth Noting
Junior Taylor Engman and Senior Navia Penrod each collected two hits for the Ospreys.
The Ospreys play FGCU on Saturday, May 11 at 4:30 p.m.
__
For more information or news tips, or if you see an error in this story or have any compliments or concerns, contact [email protected].