Resisting, fighting added to celebration of Pride Month this year, UNF LGBTQ director says
Although Pride Month nears its end, its importance extends far beyond the month of June, especially as the community it celebrates continues to fight for its rights and existence amid a political battle sweeping the country.
Increasingly over the last few years, the LGBTQ community has found itself in the midst of a series of political and legal actions targeting their existence. Pride has taken on a new meaning, even more so in Florida. 
"The reason we celebrate pride is not because we think that we deserve a special month or because we're better than other people," said Manny Velásquez-Paredes, the director of the University of North Florida's LGBTQ Center. "On the contrary, the reason that we celebrate Pride Month is because, oftentimes, we are not seen. We are ignored by our lawmakers. We are made to feel like second-class citizens."
Florida Gov. Ron DeSantis has signed multiple bills affecting the LGBTQ community, including banning gender-affirming care for minors, expanding his 'Don't Say Gay' bill that prohibits sexual orientation and gender identity instruction in prekindergarten through eighth grade and banning public universities from spending money on diversity, equity and inclusion initiatives.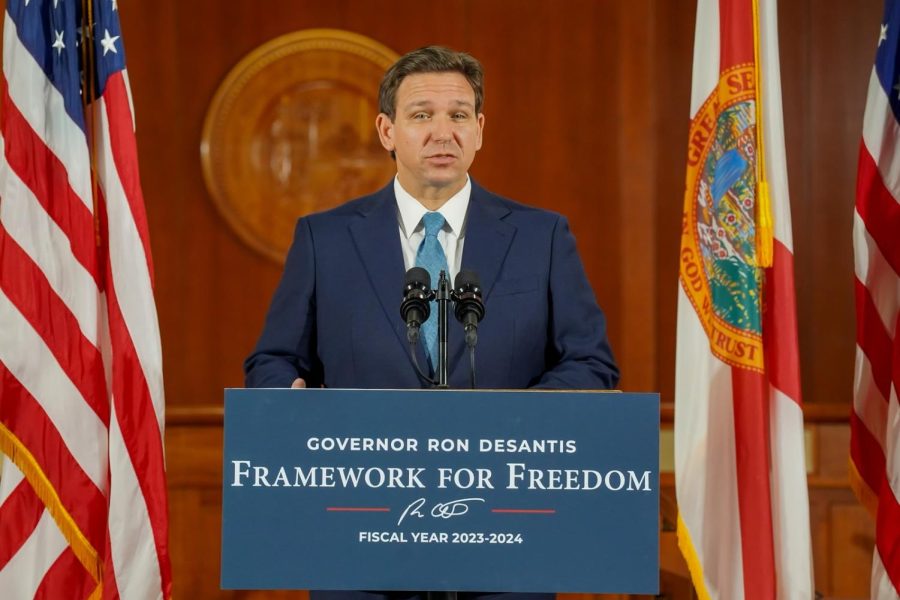 Nationwide, state legislatures have introduced a record-breaking number of anti-LGBTQ bills in recent years, the Movement Advancement Project reported. 
In 2023 alone, legislatures across the U.S. have filed over 700 bills targeting LGBTQ people, especially transgender youth, the independent nonprofit think tank said. 
"Oftentimes, we are told by religious leaders and politicians that we should not be on this earth," said Velásquez-Paredes. "That is something that no human being should ever have to hear from anybody."
The LGBTQ Center at UNF—which is ranked number one for LGBTQ-Friendly Universities the South—is in jeopardy of being included in the list of programs that the Florida law will remove beginning July 1.
For Velásquez-Paredes, pride has taken on the meaning of resisting, fighting and "not going back into the closet," he said.
Earlier this year, UNF's LGBTQ Center celebrated its 17th annual Building Bridges Creating Community fundraising event at a time when the now-laws to remove DEI programs from state universities were only fearful conversations. The center director said two people who were supposed to speak at the event decided they couldn't be a part of it out of fear and insecurity.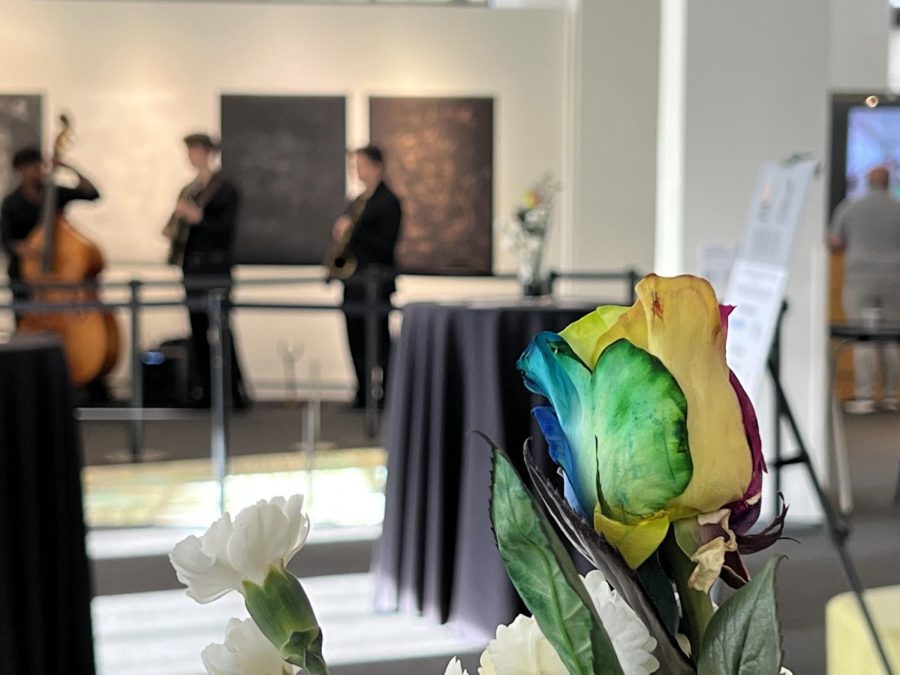 "The reason they're trying to pass these bills […] is not because they really believe in every word on the bill or because they feel that that is actually going to protect them," he said. "The reason they're doing this is to create mental games so that we can, just out of pure fear, put ourselves back into the closet." 
An important component of Pride Month is visibility—allowing individuals to feel seen, heard and acknowledged for who they are or want to be.  
Velásquez-Paredes said that having a community to identify with, especially in college, relieves anxiety and builds support so that students can focus on what's really important—taking care of themselves and their studies. 
This year, Pride Month is about more than celebrating a community that is forced to fight for this existence; it's about reclaiming freedom and individuality for all human beings.
The history of Pride Month stems back to June 28, 1969, when New York City police raided the Stonewall Inn, a gay club in Greenwich Village. The events that took place that night and in the following days, however blurry, sparked the beginning of what would become the gay rights movement.
Today, Pride Month still remembers the Stonewall Riots and those who first used their voice for LGBTQ+ advocacy while also being a time to promote equality for all people and groups. 
Though this month may mean something different for everyone, it's a time that may signify strength, visibility and freedom for the LGBTQ+ community and recognizes their battle for rights, even today.
___
For more information or news tips, or if you see an error in this story or have any compliments or concerns, contact [email protected].